Vice Chancellor, Alex Ekwueme Federal University, Ndufu Alike (AE-FUNAI), Ebonyi State, Prof. Chinedum Nwajiuba, has canvassed adjustment of the course content of agriculture related courses in Nigerian universities to meet the needs of present times and be in line with global standard.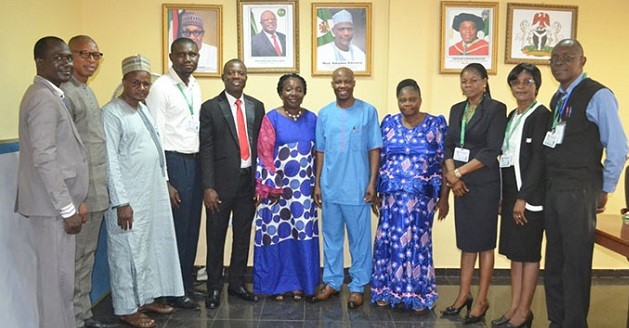 Nwajiuba made the call in a presentation at the opening session of the 63rd AGM and Conference of the Association of Deans of Agriculture in Nigerian Universities (ADAN) that held at AE-FUNAI from Tuesday, July 9 to Friday, July 12, 2019.
He recalled that despite demanding for a review and overhaul of the structure and curriculum of the Bachelor's degree programme in Agriculture in the Nigeria university system in 2016, no action was taken till date.
He laid emphasis on "Agripreneurship" which, according to him, is the idea of Agricultural Entrepreneurship deliberately trained and empowered to be commercial oriented and employers of labour rather than job seekers.
While saying that this should be the urgent concern of universities and government, he opined that the nation could no longer fold its hands and watch a situation where the agricultural sector had become stagnated by low technology and poor mechanisation.
"Where then is the generation next in Agriculture?" he asked, "especially now that prospective JAMB applicants into Nigerian universities do not even consider Agriculture as option in their choice of courses."
He emphasised that universities should create Agribusinesses and profit-oriented farms that are Agriculture-based in universities. These Agro based business format, Nwajiuba stated, should have students of Agriculture engaged to work on part time basis and paid stipends while being trained.
He therefore called on government and non-government concerns including international organisations, who are engaged with development in Nigeria to urgently buy into the proposal. He buttressed his position that Agricultural programmes in the Nigeria university system should not go beyond four years, by citing examples of four-year and three-year BSc programmes across and around the world from UK to USA, Germany, Czech, Romania, Australia, China, India, Ghana, Tanzania, Uganda, and South Africa. He also presented a four-year BSc programme in Agriculture designed at the AE-FUNAI.
Prof. Dr. Jonny Ogunji, Director, Academic Planning, who represented the VC at the event, stated that related to agriculture is the Campus Green Initiative the university has embarked on to massively plant trees that will not only provide vegetation in the campus but will also provide food.
Prof. I. Osakwe, Dean PG School and chairman LOC, in his welcome address, stressed that despite petroleum and mineral solid exploration, agriculture remained the major sector of the Nigeria economy. involving an overwhelming segment of the populace.
Ag. Dean of Faculty of Agriculture, Dr. Christiana Igberi, pointed out that active participation in the conference enabled the Faculty to be focused on quality teaching, research and problem solving. She urged everyone to go back to the root where interest and passion in skill development determined the course of action and not the stretch of time.
President of ADAN, Prof. M. A. Bankole, explained that active participation in policy advocacy and formulation in the Agricultural sector and collaborating with youth initiative for sustainable agriculture for promotion of Agribusiness-related activities among students and graduates of Agriculture in Nigeria are the association's key concerns.
Chairman of the occasion, Senator Dr. Emmanuel Onwe, a former Commissioner for Information in Ebonyi State, urged the academic community to partner with the public, adding that "it is high time we started taking agriculture more seriously by making it a good business".
Governor of Ebonyi State, Dr. David Nweze Umahi, said that the gap between the university community and the government should be bridged in order to achieve a good result in Agricultural development.