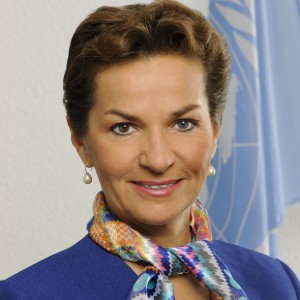 A new UN Registry which records and matches offers of support from developed nations to the stated plans of developing countries to reduce and limit greenhouse gas emissions has recorded the first such agreed cooperation between Austria and Georgia.
"This first success highlights the enormous potential of the new registry as a transparent, efficient clearing house that matches financial, technology and capacity-building support from the developed world to the needs developing nations have defined themselves to act on climate change," said Christiana Figueres, Executive Secretary of the UN Framework Convention on Climate Change (UNFCCC).
The online NAMA Registry was designed and is operated by the UNFCCC Secretariat, at the request of governments, to record both the Nationally Appropriate Mitigation Actions (NAMAs) which developing countries choose to enter into the system and also the offered support available for these actions.
Its objectives are to facilitate the matching of finance, technology, and capacity building support with these NAMAs and to serve as a platform for international recognition of the mitigation actions of developing countries.
In the first recorded match in the registry, Georgia has received a grant from the Austrian Ministry of Agriculture, Forestry, Environment, and Water to implement Georgia's NAMA entitled "Adaptive, Sustainable Forest Management in Borjomi-Bakuriani Forest District".
"I congratulate Georgia and Austria on entering their information into the registry, thereby debuting this important tool.  It is a clear invitation to other countries and organizations to continue to populate the registry and boost the international cooperation between developed and developing countries in reducing and limiting greenhouse gas emissions," said Ms Figueres.