A diverse international group of environmental researchers on Thursday, August 6, 2020 presented the evidence behind a conservation success story: an innovative forest-management programme in northern Guatemala that for more than two decades has protected pristine wilderness from devastation while providing a sustainable living for thousands of resident Guatemalans.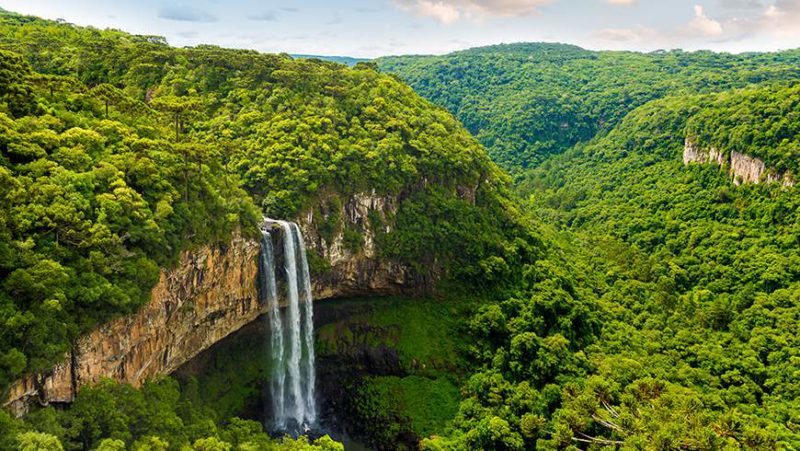 The researchers – experts in forestry, forest conservation, tropical agriculture, Central American narcotrafficking and migration – presented their findings at a virtual event organised by the Earth Institute at Columbia University. Their research focuses on the Maya Biosphere Reserve in Guatemala's Petén region, a realm of dazzling biological diversity, and the only intact forest area in the Biosphere.
The Petén has long faced dire threats from cattle ranching, illegal logging, forest fires and incursions by drug cartels. The researchers showed how communities in the region have withstood these threats, protected their trees, resisted the narcos, and stayed put, not migrating in search of jobs like so many others uprooted by poverty and violence across Central America.
Their success rests on their government-sanctioned forest concessions, which since the early 1990s have given residents a long-term stake in the land and permission to establish community forest enterprises that have allowed them to manage their forests and export sustainably produced mahogany, as well as other timber products.
While deforestation has devastated vast stretches of surrounding, supposedly off-limits forest – including national parkland – the concessions have shielded their part of the Biosphere Reserve, while allowing a sustainable local economy to take root and grow.
"From studying the concessions on 25 percent of the Maya Biosphere, we know that these enterprises in Petén represent the last bastion of forest conservation in Guatemala," said Andrew Davis of the Prisma Foundation, an environment and development research centre based in El Salvador. "The concessions are surrounded by forests that have been decimated by illegal activities, including narco-trafficking and forest fires. But the trees in the concessions are safe."
This evidence – safe trees and healthy communities – is said to contradict a widely held misperception that deforestation and impoverishment in Central America are unavoidable.
But now,  with many of their 25-year concessions up for renewal before the Guatemalan government, the forest managers say they face a different sort of threat: a longstanding effort to develop a tourist economy in the region, with hotels, restaurants and a railroad to a remote Mayan archeological site. They fear that tourism-based development would not only expose the region to new environmental destruction, but also -by taking away their sustainable forest enterprises – destroy their livelihoods and increase poverty.
The Mirador-Calakmul Basin Wilderness Area is the brainchild of an adjunct archaeology professor from the University of Utah, Richard Hansen, who has spent decades excavating Mayan ruins in the Petén. In press interviews and presentations, the American archeologist describes his plan to open the site of El Mirador to tourism, and, to fund the proposal, he has enlisted the support of four United States Senators.