A retired Director of Education, Lagos State Public Service, Mrs Adekunbi Olomola, has called for adequate maintenance of public infrastructure to enhance their life span and sustenance.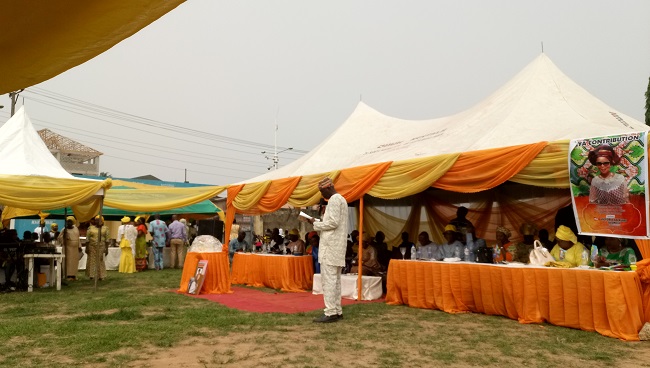 Olomola made the call on Tuesday, February 12, 2019 in Lagos during her statutory retirement after 35 years in public service and 60th birthday celebration.
She said lack of maintenance culture among Nigerians, particularly in the public schools, was responsible for the dearth of infrastructure facilities in the country.
According to her, government schools have got lots of infrastructure, equipment and new projects, but lack the ability to monitor, maintain and sustain them.
Olomola said: "Generally, we believed in new projects, which is good; but what matters is their sustenance.
"If the Government Technical College will maintain and sustain the existing equipment, machines and educational instruments, it will go a long way to improve the educational development of the state."
She, however, urged non-governmental organisations (NGOs) and good spirited Nigerian to assist in the provision of more equipment and facilities to aid educational development.
Mrs Olomola, a graphic artist and formerly Head of Miscellaneous Department at the Government Technical College in Lagos, is the widow of Dr Femi Olomola, the 21st President of the Nigerian Institute of Town Planners (NITP), who passed on May 31, 2016 after a brief illness. He was aged 65.
In his remarks, Mr Olalade Olugbemi, the Principal, Government Technical College, Lagos, enjoined civil servants in the public schools to be more innovative, tolerance and emulate Olomola in the course of discharging their duties.
Olugbemi said that the retiree, through the assistance of Lions' Club, Ikeja, created and restructured the school Printing and Graphic Department and donated the first two sets of computers used by students in the school.
The principal stressed the need to encourage and mentor the students in their academic pursuit.
He said that the students only need support and encouragement from the teachers, governments and organisations to bring their creative minds to the fore.
Olugbemi said: "The retiree is a world changer in work place. She built capacities for skills development.
"She motivated students through small scholarship scheme, enhance them with weekend and holiday jobs so as to make them earn income genuinely to progress their studies instead of begging or engaging in inappropriate behaviours."
By Lilian Okoro