The National Biosafety Authority (NBA) of Zambia has halted the transiting of grains suspected to contain genetically modified organisms (GMOs) from a neighbouring country.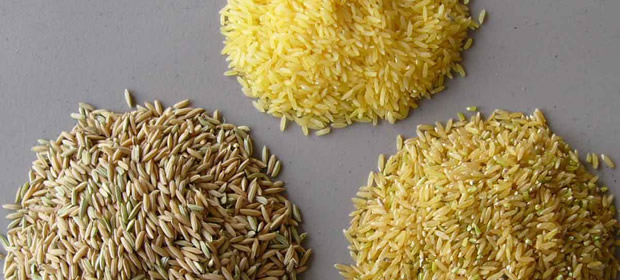 The Authority reportedly collected samples and subjected them to laboratory tests to ascertain whether they were genetically modified.
The products are believed to be from a neighbouring country which is conducting confined field trials.
NBA Senior Biosafety Officer Standards and Technical Liaison, Christopher Simuntala, said the trucks were stopped from proceeding because the Authority wanted to subject the products to laboratory analysis.
"The Clearing Agent and Border officials were asked to hold on before the products could proceed. We just want to ensure that the products are GMO free. The products have permits from other relevant authorities and there is an escort for them, but we just want to be sure they are not genetically modified especially that the country where they are coming from there is research going on although at confined field trials," he said.
Mr. Simuntala said the samples were collected from a truck which was among three others already at the port of entry.
He said other trucks with the same products were expected to arrive in the country before they could proceed to the neighboring country.
NBA Chief Executive Officer, Lackson Tonga, said the Authority is mandated to ensure the safety of humans, animals and the environment and anything that is suspicious will not be allowed either to pass through or come in the country.
"We are happy that our colleagues at the border points are also alert. We learnt through our recent inspections, surveillance and monitoring of some border points in the Northern and Muchinga Provinces that there were some trucks that were transporting some grains and we decided to subject the samples to laboratory tests. While on surveillance we asked the Clearing Agents and Port officials to hold on before the trucks could proceed," he said.
"We are happy with the cooperation that we got from the Zambia Revenue Authority border point staff and the Zambia National Service. The collected samples were taken to the laboratories at Zambia Agriculture Research Institute and the GMO laboratory at National Institute for Scientific and Industrial Research for tests. We cannot take chances. It is law that if products are of genetic modification and have to pass through the country, they need a Transit permit from the NBA, and such products are supposed to be escorted by security officers and or Biosafety Inspectors to ensure that they are not diverted and do not spill on the Zambian ground."
Mr Tonga said the results indicate that the products are not genetically modified, and the trucks have since been allowed to proceed to their destination with escort.
Mr Tonga said NBA had intensified its surveillance and was working with key stakeholders to ensure that its mandate is executed.
Apart from Mpulungu Harbour and Nakonde Border post, the Authority also conducted inspections, monitoring, sensitisation and awareness activities in Mpika, Kasama and Mbala.
The NBA met with officials from Zambia Revenue Authority (ZRA), Ministry of Health (MoH), Ministry of Agriculture, District Administrative Officer, other government officials and some Clearing Agents.
"Our findings indicate that there is a lot of sensitisation and awareness that we need to do. Some people know about GMOs but there is also a lot of miscommunications and myths associated with genetically modified products in some other parts of the country. It is saddening that most people think of anything big as being GMO," he said.
At Mpulungu Harbour, ZRA Assistant Officer in Charge, Mike Zunga, said the port was being used mostly for exports. He said the maize being exported was mostly from Zambia and other products transiting from East Africa. While outgoing District Agriculture Coordinating Officer, John Mwanza, said most of the products were transiting to or from Burundi, Rwanda and Tanzania.
Nakonde Border Regional Manager, Joe Simwanza, said most of the imports were coming from neighbouring countries especially Tanzania and others transiting to Zambia's neighbouring countries like the Democratic Republic of Congo (DRC). Meanwhile, NBA has reiterated its calls on border officials to ensure that there is no infiltration of products containing GMOs including those suspected to be genetically modified.