New data from energy think tank Ember shows that wind and solar produced more EU electricity than fossil fuels in May 2023, for the first full month on record.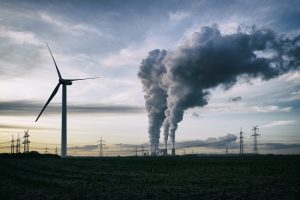 Almost a third of the EU's electricity in May was generated from wind and solar (31%, 59 TWh), while fossil fuels generated a record low of 27% (53 TWh).
The new milestone is driven by solar growth, strong wind performance and low electricity demand. Solar has generated a record 14% of EU electricity in May, hitting an all-time high of 27 TWh, which exceeds the monthly solar records set in July last year. For the first time, EU solar generation has overtaken coal generation.
The report found that wind power has grown year-on-year to generate 17% of EU electricity in May. However, this is the lowest since this January when wind produced 23%.
The strong performance of wind and solar means that EU coal generation has fallen to an all-time monthly low in May, with 10% of EU electricity coming from the most polluting source. The record-low coal generation in May was just below the previous record set during the pandemic lockdowns, when coal power generated slightly above 10% of EU electricity in April 2020.
The data shows that, from January to May 2023, coal and gas generation have fallen by 20% and 15% respectively compared to the same period in 2022, whilst solar increases by 10% and wind is up 5%.
The EU-wide drops in fossil reflects in many countries such as Germany where coal generation fell to the lowest level since early 2020 which was being driven by low demand, strong wind and solar generation and increased electricity imports. Poland, one of the biggest coal power producers in Europe has fallen to an all-time low.
Find out more here.