The Norwegian government has been accused of climate hypocrisy after it emerged that the government export credit agency, Eksfin, has approved finance for the Sakarya gas field in the Black Sea.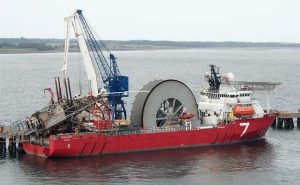 The Sakarya gas field project, owned by Turkish Petroleum, a Turkish state-owned enterprise, is considered to contain "the largest gas reserves discovered in the Turkish Exclusive Economic Zone as well as in the Black Sea." The field is set to continue production "until the field reaches its economic limit in 2057."
Norway has previously been criticised for being the last country in north-west Europe to not sign the Glasgow Statement, an agreement at the COP26 climate conference that commits signatories to end government-backed finance for international fossil fuel projects.
Previous analysis of the Sakarya gas field by Oil Change International shows that the project will emit at least 140 million tonnes of carbon dioxide in its first phase. Norway's annual emissions of 48.9 million tonnes (as of 2022) mean this project will emit nearly three times the annual emissions of the entire country.
Campaigners are accusing the Norwegian government of inconsistency and hypocrisy. While Norway is a major donor to aid projects that help developing countries mitigate and adapt to climate change, it is also financing fossil fuel projects that make climate change worse.
Climate science is unequivocal that no new oil and gas infrastructure can be built or financed. All credible scenarios from the International Energy Agency and Intergovernmental Panel on Climate Change that maintain a 50% chance of meeting the Paris Agreement's goal of limiting warming to 1.5°C do not allow any new oil and gas extraction.
When Trade Minister Vestre was asked why Eksfin was considering providing financing for the Sakarya Gas Field in December 2022, he stated that today's energy crisis in Europe has placed gas in a context of geopolitical issues and energy security. However, financing the Sakarya gas field will not improve energy security.
In October 2022, the International Energy Agency published its authoritative World Energy Outlook, showing oil, gas, and coal demand plateauing this decade. The IEA states, "No one should imagine Russia's invasion can justify a wave of new oil and gas infrastructure in a world that wants to reach net zero emissions by 2050." This means any further public finance for fossil fuels will only exacerbate the energy crisis, not solve it.
Dina Rui, Head of Public Finance at the Nordic Centre for Sustainable Finance, ActionAid Denmark, said: "We had been anticipating and expecting that Norway's next move on financing international fossil fuel projects would be to bring it to a hard stop by signing the Glasgow Statement. That is the obvious and frankly the only responsible thing to do for a self-proclaimed 'climate leader'. Instead, Norway has yet again decided to ignore the urgent warning calls by IPCC and IEA stating that we need to stop financing new gas, coal and oil if we are to reach the goals set by the Paris Agreement."
Truls Gulowsen, leader of Friends of the Earth Norway (Naturvernforbundet), said: "This is yet another embarrassing example of how Norway's flashy climate pledges aren't put into practice. It's bad enough that the government is pushing for more exploration and new fields at home, even in the Arctic. But at COP in Egypt last year, prime minister Støre spoke about keeping the 1.5-degree target alive and increasing global climate finance. Supporting controversial oil and gas projects abroad makes a mockery of these promises, and flies in the face of unambiguous advice from the IEA and IPCC on stopping new fossil infrastructure, which no so-called 'climate leader' should ignore."
Adam McGibbon, Public Finance Strategist at Oil Change International, said: "This is an embarrassing move for a so-called 'climate leader' like Norway – climate leaders don't spend millions financing new gas extraction. On one hand the Norwegian government is financing climate aid, and on the other financing climate destruction. This hypocrisy and policy inconsistency must end. Prime Minister Støre and his government must cancel their support for the Sakarya field and sign the Glasgow Statement, committing to join the new global norm of phasing out public finance for fossil fuels."