The Lagos State Chapter of the Nigerian Institute of Building (NIOB) says it will ensure that operators in the industry strictly adhere to construction site safety measures.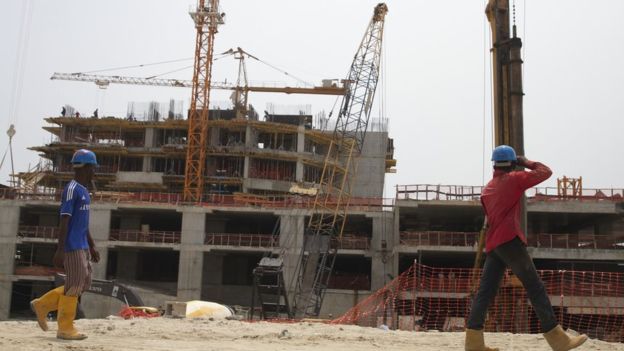 Its Chairman, Mr Adelaja Adekanmbi, made the promise on Friday, October 19, 2018 at a press conference heralding the 27th Conference and Annual General Meeting of the institute in Lagos.
Adekanmbi said that many professionals and artisans in the built environment sector had neglected, abandoned and violated safety rules and regulations.
According to him, this is unethical, as many casualties and loss of lives have been recorded due to non-compliance to construction site safety rules.
He blamed the cause of building collapse on negligence and reckless omissions by professionals and artisans.
Adekanmbi said negligence by operators, particularly artisans, should be addressed if the issue of casualties at sites could be curtailed.
"The artisans are the most vulnerable when issue of accidents at construction site is concerned, yet many of them still find it difficult to comply with safety rules.
"Rarely do professionals like architects, surveyors, builders or engineers die on site, but artisans are the most vulnerable to site accidents.
"Many of the artisans pay deaf ears to safety tips like wearing helmets, boots, safety jackets, sunglasses, among others, in the course delivering their services.
"The programme, which will hold for two days from Wednesday, October 24, 2018 to Thursday 25, will educate operators in the industry on how to identify safety hazards and ways to mitigate them.
"They will also be educated on the implication and rights of the employees and employers for not using the Personal Protective Equipment (PPE) as well as not providing it for our operatives on site," he said.
Adekanmbi reiterated the commitment of the institute to zero per cent tolerance of site accidents in Lagos State, stressing that all stakeholders should contribute to sensitisation campaigns on the need for adherence to site safety measures.
He said that the institute had embarked on retraining and retraining of building artisans on site safety measures and enhance their competence in the profession.
Adekanmbi urged the public to always report to authorities like the Lagos State Safety Commission about construction sites observed not complying with the construction site safety measures.
The theme of the conference is: "Safety, Health and Environmental Concerns and their Management on Building Projects in Lagos State: Holistic Approach and Best Practices".
By Lilian Okoro