The Head of Training, National Water Resources Institute (NWRI) Kaduna, Dr Martin Eduvie, has cautioned farmers against the use of waste water for irrigation.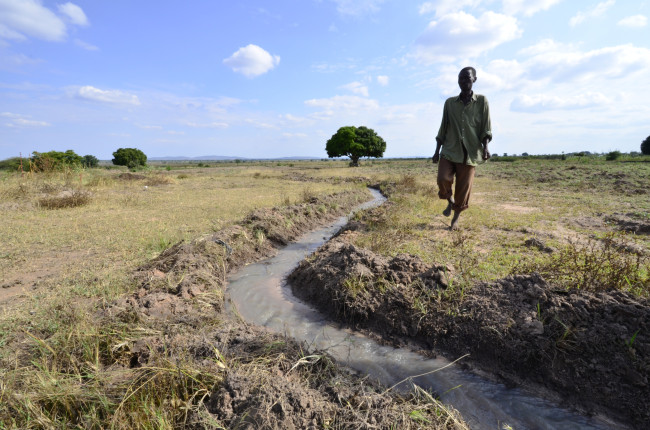 He told News Agency of Nigeria (NAN) on Saturday, October 20, 2018 in Kaduna that some farmers rely on water from drains, lavatories, septic tanks or soakaway, among others, for irrigation, which are not ideal for agriculture.
He said that, in most cases, waste water from industries move into the river, and from there, farmers use the water directly, not knowing that most water from drains and industries contain chemicals that are not suitable for plants.
Eduvie advised consumers to be careful about the source of their vegetables, its smell, as well as how long vegetables last.
He, however, added that the issue of how long vegetables last might not be directly related to the type of water used in its irrigation until research is carried out.
He said farmers could source for cheaper methods of getting good water like the tube wells within the fadama zones, saying that there are lots of people ready to assist them to have tube wells that they could use both for agricultural purposes and for drinking.
He reiterated the readiness of the institute to train local farmers on how to acquire such water system.
He added: "NWRI offers free consultancy service in terms of drilling boreholes.
"We train farmers on the best sources of water for their plants, how to go about sourcing for the water, as well as educate them on the health hazards of using unsuitable water for irrigation on humans."
Meanwhile, a NAN correspondent who went around farms in Rigasa, Igabi Local Government Area of Kaduna State found that most of the farmers use water from the gutter for irrigation.
Malam Musa Mohammed, a dry season farmer in Rigasa, said that 75 per cent of water used in his farm is from the gutter.
He explained that most farmers in the area believe that water from the gutters contain nutrients needed by plants to grow faster and thought it had no impact on humans.
Mohammed said majority of the local farmers preferred waste water for crops like tomatoes, lettuce, carrot, vegetables, okra, onion, cabbage, among other things cultivated during dry season.
Another farmer, Usman Aminu, also said waste water is considered low priced fertiliser because most of the farmers believe it contains nutrients.
He said that last year majority of wheat farmers recorded huge loss due to water scarcity across the northern states, saying "We depend on the waste water so that our crops will not die."
By Ezra Musa