Over 90% of sampled salt brands globally were found to contain microplastics, with the highest number coming from salt sourced in Asia, according to a new study co-designed by Kim, Seung-Kyu, Professor at Incheon National University and Greenpeace East Asia.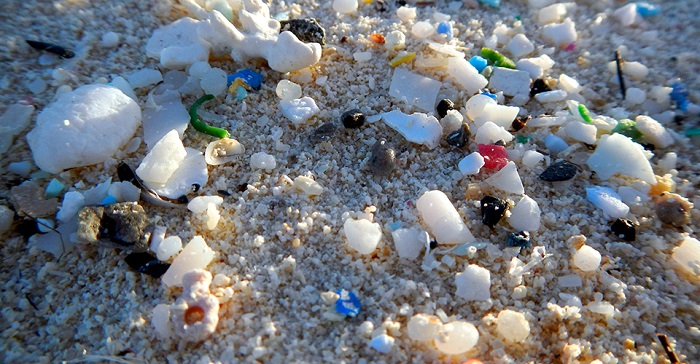 The study, which has been published in Environmental Science & Technology, a peer-reviewed scientific journal, analysed 39 various salt brands globally, showing that plastic contamination in sea salt was highest, followed by lake salt, then rock salt – an indicator of the levels of plastic pollution in the areas where the salt was sourced. Only three of the salt brands studied did not contain any microplastic particles in the replicated samples.
"Recent studies have found plastics in seafood, wildlife, tap water, and now in salt. It's clear that there is no escape from this plastic crisis, especially as it continues to leak into our waterways and oceans. We need to stop plastic pollution at its source and therefore call upon the accountability of big corporates in this crisis. They need to reduce their plastic footprint and take on the problem they have created," said Awa Traoré, West Africa Oceans Campaigner at Greenpeace Africa.
"We also need to see the effective implementation of single use plastics ban laws in African countries and not only strong commitments from governments. For the health of people and our environment, it's incredibly important that these big corporates be pushed to go beyond recycling, start taking responsibility for their contribution to plastic pollution and begin reducing single-use plastic production," continued Awa Traoré.
Building on previous studies of microplastic pollution in salt, this research is the first of its scale to look at contaminant levels of the geographical spread of sea salt, and its correlation with environmental discharge and pollution levels of plastics.
The new research findings of plastics in salt with the two sample results for Senegal showing the types of salt, the level of a yearly 1 ton 49 riverine plastic emission, and the presence of Microplastics in sea salt, are said to be good indicators of the correlation between abundance micro plastics in sea salts, riverine plastic emissions, and micro plastic level in seawater. It's another big critical highlight that plastic pollution is a global crisis, and Africa, in particular, must take this issue seriously, as the ecosystem and human health in African seas could potentially be at greater risk because of severe maritime microplastics pollution.
Assuming intake of 10 grams per day of salt, the average adult consumer could ingest approximately 2,000 microplastics each year through salt alone, as the study suggests. Even after discounting the highly contaminated Indonesian salt sample from this study, the average adult could still be consuming many hundreds of microplastics each year.
"The findings suggest that human ingestion of microplastics via marine products is strongly related to plastic emissions in a given region," said Professor Kim, Seung-Kyu, corresponding author of the study. "In order to limit our exposure to microplastics, preventative measures are required, such as controlling the environmental discharge of mismanaged plastics and more importantly, reducing plastic waste," he added.
Earlier this month, Greenpeace along with the Break Free From Plastic coalition released a report naming Coca-Cola, PepsiCo, and Nestlé as among the most frequent companies whose packaging relies on the single-use plastics that pollute our oceans and waterways globally.