The spiralling Ebola outbreak in West Africa is an important reminder of the crucial role played by good hygiene and handwashing in protecting human health, says international development charity WaterAid on the commemoration of 2014 Global Handwashing Day.
Handwashing has most recently topped the global agenda particularly due to its role in helping prevent the spread of the Ebola disease. This year's Global Handwashing Day presents a unique and critical opportunity for strengthening handwashing awareness, habits and infrastructure. Now more than ever, it is crucial that we all understand and spread the word about how important handwashing with soap is as an effective and affordable way to prevent diseases.
Good hygiene and handwashing are critical in helping to prevent the transmission of many infectious diseases that are devastating communities across Africa, including Ebola, cholera, diarrhoea, and pneumonia. However, in many parts of the continent, services such as sanitation, adequate water and soap supplies, and knowledge of appropriate hygiene practices are missing.
In Nigeria, 36% of the population are without clean water and 72% lack access to improved sanitation; making washing hands and keeping clean a huge challenge. Whilst information about the crucial importance of handwashing in stopping the spread of the Ebola virus is now being promoted across affected regions, many communities and individuals still do not understand or continue to disregard the link between simple hygiene practices such as handwashing with soap and the huge benefits it offers.
The cholera outbreak that has continued to plague neighbouring Ghana and pocket outbreaks of the disease in Nigeria further serves to highlight the poor levels of water and sanitation services that prevail in many African countries. Such conditions not only aid the spread of disease but make it harder for healthcare services to contain infections from spreading.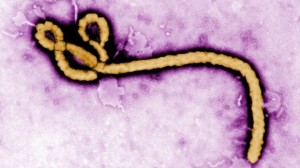 Speaking on Global Handwashing Day (15 October 2014), Dr. Michael Ojo, Country Representative of WaterAid Nigeria stated: "With half the hospitals in Africa without a suitable supply of clean water; 35 per cent of Africans without clean water and 70 per cent without basic sanitation, tackling and preventing disease outbreaks become a major challenge.
"While thankfully the Ebola outbreak has been contained in Nigeria, the disease has already affected many and continues to remain a critical threat in other countries in the West Africa region and therefore to Nigeria. In addition, an estimated 234,000 people will die this year in our country because of diarrhoea and pneumonia, both of which we can help to tackle through handwashing with soap. While Global Handwashing Day is a great opportunity for us to get the message out that we can help to protect ourselves and our families through regular handwashing with soap, we also have to repeat these messages and ensure that people are acting upon them each and every day if we are to tackle these and other public health emergencies.
"Already, thousands of our precious children continue to die needlessly from entirely preventable diseases that are water-borne or as a result of lack of access to sanitation and poor hygiene practices. Now, we have the added global threat of Ebola. It is not business as usual. The simple act of washing hands with soap at critical moments – such as after using the toilet and before handling food – remains a key cost-effective and life-saving intervention in preventing all of these diseases and deaths."
The World Bank has stated that handwashing with soap is the single most cost-effective health intervention. The UK Department for International Development has highlighted that its effectiveness compared to cost ranks higher than combating malaria, tuberculosis and HIV/AIDS.