President of the Ivory Coast, Alassane Ouattara; President of Senegal, Macky Sall; as well as the Prime Minister of Cape Verde, José Maria Neves alongside hosts the Executive Secretary of the ECA and the Prime Minister of Morocco officially opened the 9th African Development Forum (ADF) on Tuesday in Marrakech, Morocco. The ADF is organised by the United Nations Economic Commission for Africa (UNECA), the leading think tank and policy advisory body for Africa.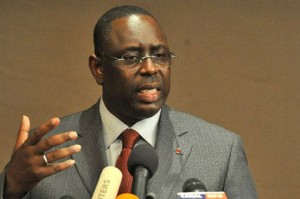 Welcoming the guests, Prime Minister of Morocco, Abdelilah Benkirane, expressed his delight that the ninth African Development Forum was being held in Morocco. Reading a message from the king, His Majesty Mohamed VI, Benkirane added that Africa is emerging as a new pole of global growth.
"For this trend to be consolidated, however, we need to make sure there is an overhaul of African economies, with a clear shift towards technology-intensive, high value added activities. To rise to this challenge the financial aspect is of great importance," stated.
The ECA Executive Secretary, Dr Lopes, noted a refreshing new mindset and type of leadership, both positive in its thinking and pragmatic in its actions. Greeting his special guests he noted the "new trend in Africa where policy thinkers and policy doers are becoming one."
"We are witnessing a considerable sea of change in attitudes and mentalities, with leaders that are reformers and practitioners that are dreamers," he declared.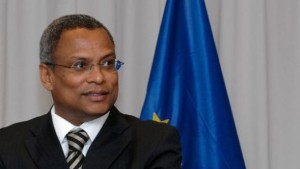 Focusing on the Forum's themes he acknowledged that African governments had taken an active role in changing the investment landscape, pointing out that this shift is associated with evidence-based policies. Since he has taken the helm of the ECA, he has put an emphasis on proving more concrete and meaningful data to help drive policy advice.
One of the thematics at this year's Forum is new forms of partnerships, a point reiterated by Prime Minister Neves, saying, "Development aid is not enough so we need to mobilise financial resources to implement our economic policies."
This was reiterated by President Sall, who said, "Traditional solutions in funding development is no longer relevant to the scope and need of the continent. The aspiration of African people is not only to fight poverty, it is to drive sustainable growth that will create employment and prosperity…What is possible in all other continents is possible in Africa."
President Ouattara underlined the need for more accountability and transparency in international capital flows. "I am glad to participate in this Forum. Africa is on the road to being the next emerging continent in the world. However, I have some concerns. Too many transactions are taking place outside the taxation system. This has to be addressed," he stressed.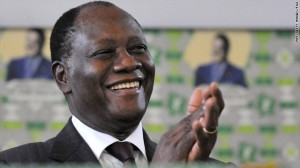 This year, the Forum is focusing on Innovative Financing for Africa's Transformation. More specifically the forum will look at ways of mobilising domestic capital. A report by the ECA stated that over $200 billion lay in Central Bank reserves much of which can be used to leverage capital to stimulate investment. More is lost to illicit financial flows than is received in Overseas Development Assistance (ODA).
The discussions are driven to help shape and drive policy. Speaking to the organisers, a strong emphasis was put to ensure that conclusions and recommendations from the Forum will help policy makers and government officials work towards a more efficient way to raise funds and identify new channels of funding for infrastructure, health and education, driving social as well as economic growth.
Lateral thinking, smarter controls regarding tax collection and smarter policies to facilitate investment were all being encouraged to unlock capital and also to drive better accountability and transparency.
The ADF is a flagship biennial event of the ECA, and offers a multi-stakeholder platform for debating, discussing and initiating concrete strategies for Africa's development. The Forum looks to establishing an African-driven development agenda that reflects consensus and leads to specific programmes for implementation.
This year's theme focuses on: domestic resource mobilisation; illicit financial flows; Private equity; new forms of partnerships; and, issues in climate financing.