The Resource and Environmental Policy Research Centre (REPRC) of the University of Nigeria, Nsukka (UNN), Enugu State, has proposed a review of the Fishery Act of 1992 to accommodate regulatory measures that will curtail the depletion of fish and other aquatic creatures in the nation's shelf.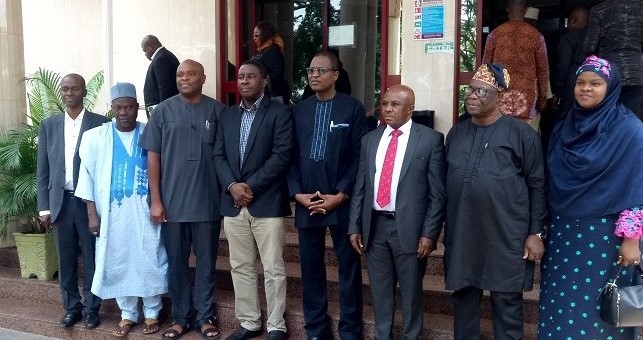 The proposal was based on a research finding conducted by the Centre which used Fishery Performance Indicator (FPI) to evaluate performance of Marine Artisanal Fisheries in Nigeria.
Presenting findings of the research, sponsored by the Environment for Development (EfD), during a policy outreach organised by the Centre in on Thursday, October 17, 2019, Dr Ebele Amaechina, a researcher in the Centre, said that the Nigerian marine artisanal fishery performed below and worse than the average of all African fisheries and therefore required urgent intervention.
The REPRC-EfD research therefore recommended an immediate stop to artisanal open access fishery in Nigeria by defining who is entitled to fish or not at each point in time.
The study also recommended the involvement of fishermen in regulating access and use of unwanted gears. That, according to the research, could be achieved by creating a beach management unit in every landing site.
The data, presented by Amaechina, provoked discussions among stakeholders at the event, comprising fisher folks, representatives of government agencies and environmental scholars.
The Director of REPRC-EfD, Dr Nnaemeka Chukwuone, who anchored the discussion, noted a shortfall in Fisheries Act of 1992, which he said contains regulations only for trawler fishermen who fish above five nautical miles but contains no regulation for artisanal fishing in the lower shelf.
Chukwuone, who also presented a paper titled "A case for Integrating Knowledge of Environmental and Resource Economics into Natural Resource and Economic Management in Nigeria", said the result of lack of artisanal fishing regulation was a bastardised fishing practices which cause depletion of fish in Nigerian marine waters.
Deputy Vice-Chancellor, Administration, UNN, Prof. Pat Okpoko, added that the regulation should also involve placing restrictions on the sizes of hooks and nets sold to artisanal fishermen.
Prof. Emmanuel Oladipo, who chaired the policy day discussion panel, said the event had revealed the need for research on improved species of fish that can serve the growing Nigerian population. He said such research should also discover the fishery potentials of Nigerian rivers, waters and lakes.
Prof Oladipo commended REPRC-EfD for organising the outreach, stating that the event had produced outcomes that should be articulated to influence policy decisions in fishery.