On 12th December 2015, history was made in Paris when 195 countries agreed to work together to substantially curb global warming by limiting it to a maximum of to 2°C, possibly 1.5°C, and phase out fossil fuels by the end of the 21st century.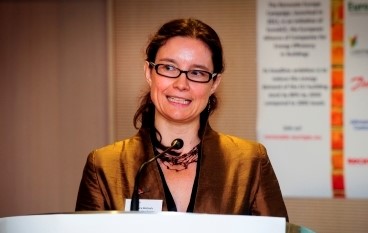 More than ever before, governments all over the world are now constrained to find cost-effective ways to curb pollution, with every sector and every economic actor coming under close scrutiny. The buildings sector is said to have one of the highest carbon footprints – it currently contributes to 30% of global annual greenhouse gas (GHG) emissions and consumes around 40% of the world's energy. Following through on the commitments made in Paris means avoiding 77% in total CO2 emissions in the buildings sector by 2050 compared to today's levels. At the same time, the sector's mitigation potential is huge, experts say, adding that even though achieving this potential will be critical, it however requires massive investments to be made.
To support real estate investors with this work, the United Nations Environment Programme Finance Initiative and its global partners (IGCC, IIGCC, Ceres INCR, PRI and the RICS) have come together to create clear signposts for action for real estate stakeholders, regardless of size or existing level of sophistication of ESG and climate issues.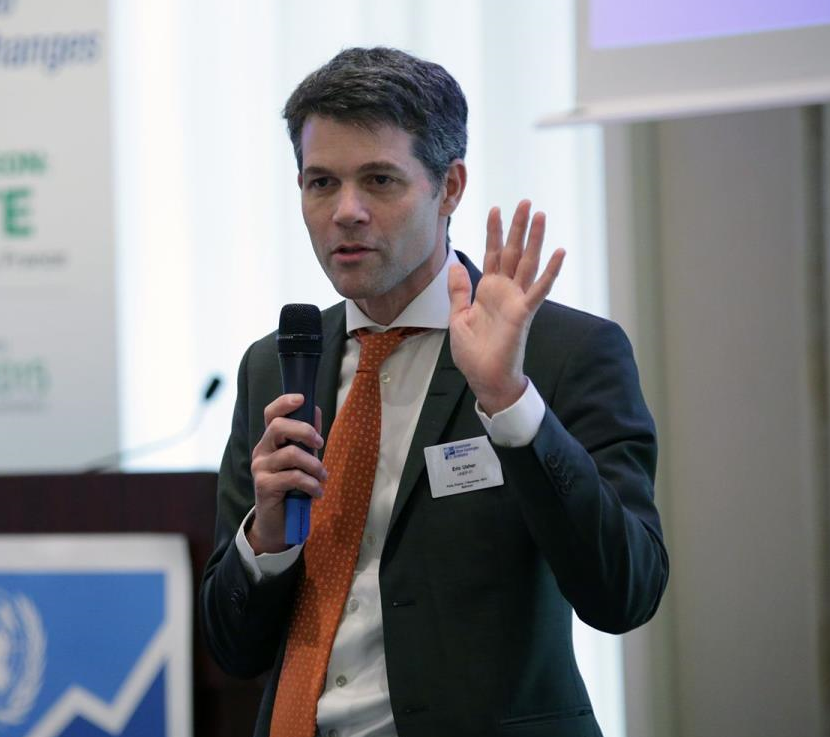 The result is a framework and practical guide that distil all available materials published over the last five years, reviewing and filtering those most relevant for each of the real estate stakeholders and the different steps in the investment process.  It is meant for real estate investors and their professional advisors to use in order to address climate risk and reduce greenhouse gas emissions (GHG) from property portfolios – through attention to environmental, social and governance (ESG) and climate change risks within their standard business processes.
Prepared by the UNEP Finance Initiative, PRI, RICS and investor groups from Europe (IIGCC), North America (INCR Ceres) and Australasia (IGCC), the publication was officially released on Monday.
Tagged "Sustainable Real Estate Investment. Implementing the 2015 Paris Climate Agreement – An action framework," the document sets out the measures to improve returns and better protect the future value of real estate investments through engagement with the ESG and climate agendas.
Launching the framework in London, co-author Tatiana Bosteels, head of responsible property investments at Hermes IM, chair of UNEP FI's property working group and IIGCC's property work programme said, "Buildings consume around 40% of the world's energy and contribute up to 30% of its annual GHG emissions, so the people who manage global real estate assets – valued at around US$50 trillion – have a vital role to play if humanity is to curb emissions in line with the goals set out in the Paris Agreement. With this framework now available, real estate investors have no reason to delay taking concrete steps to transform their routine business practice so that it addresses the climate challenge."
Eric Usher, acting head of UNEP FI – a unique global partnership between UNEP and the financial sector – added: "Not least after COP, governments must now find new and costeffective ways to curb pollution. Public private collaboration will be essential to finance a lowcarbon economy, including the buildings sector. This new framework will allow real estate investors to play their role in making this transition happen."
Stephanie Pfeifer, CEO of IIGCC – a European network of 120 institutional investors with €13 trillion assets under management – added, "As part of wider efforts to implement the Paris Agreement, every property asset owner, investor and stakeholder concerned to preserve asset values and returns over the longer term will need to actively manage ESG and climate-related risks as a routine component of their business thinking, practices and management processes. "
Martin Brühl, RICS President said, "This framework is important for investors and for our qualified professionals. It is a user-friendly map of tools and guidance that can support us with the actual implementation of ESG and climate risk strategies. Professional standards are a means to fulfil ESG goals and to mitigate climate change risk. The standards RICS promotes provide a basis for reliable and consistent energy metrics and emissions monitoring. They also make it easier to value sustainable buildings and, ultimately, enhance market transparency as well as de-risk investments."
Fiona Reynolds, Managing Director of the Principles for Responsible Investment – an international network of investors representing over $59 trillion in assets under management – added: "This timely and well-designed framework will become a recommended guide that we will encourage PRI signatories who invest in or manage real estate to use as a routine part of their work to meet their reporting obligations to the PRI. "
Mindy S. Lubber, President, Ceres, INCR – a North American network of more than 110 institutional investors managing $13 trillion in assets – said, "To make the Paris Agreement real and prevent dangerous climate change, investors must find ways to channel at least $1 trillion per year into low-carbon and clean-energy activities worldwide. This new framework is a valuable tool for portfolio managers looking to boost property investments that will help drive the low-carbon energy transition."
Emma Herd, CEO IGCC (Australia) added, "The property sector has a crucial role to play in reducing global emissions and increasing community resilience to climate impacts. Developing the investment tools to adapt existing property stock, along with ensuring new developments perform far better than current infrastructure, will help asset owners or managers secure investment returns and tackle climate change."
Access an interactive copy of the framework.