Chiefs, elders, women leaders and youth leaders in Ekuri community, Akamkpa Local Government Area in Cross River State of Nigeria in a recent correspondent to Governor Ben Ayade flay government's revocation of the community's Right of Occupancy of square kilometres of community forestry lands to make way for the realisation of the controversial Super Highway project. Community members describe the revocation as a "pogrom" against them.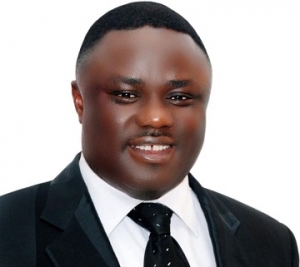 Our attention was drawn to a recent media publication, a Public Notice of Revocation, that stated that "all rights of occupancy existing or deemed to exist on all that piece of land or parcel of land lying and situate along the Super Highway from Esighi, Bakassi Local Government Government Area to Bekwarra Local Government Area of Cross River State covering a distance of 260km approximately and having an offset of 200m on either side of the centre line of the road and further 10km after the span of the Super Highway, excluding Government Reserves and public institutions are hereby revoked for overriding public purpose absolutely".
We have studied the published Notice of Revocation including the line profile and found out that some of the coordinates as published are in Ekuri community forest.
The Notice of Revocation has alarmed us greatly. Your good gesture has turned sour and bitter in our mouths, and even the vulnerable and defenceless rivers and streams and every living plant and creature in our forests are complaining bitterly for the following reasons:
The exclusion of Government Forest Reserves and the public institutions as published in the revocation's notice without "settlements" being also excluded means that we will become strangers on our ancestral land and likely to be evicted anytime to become squatters in unknown lands. This will lead to loss of culture against UNESCO's Convention for the Safeguarding of the Intangible Cultural Heritage.
The right of way of the Super Highway measuring 400m wide (200m on each side of the road from the centre line), being the width of four standard football fields is too large and will destroy our forest and farms that we have labored to conserve and cultivate crops. This is considering the fact that there will be no adequate compensation because the Land Use Decree of 1978 does not recognise customary rights.
The further 10km on either side of the Super Highway from where the 200m ends totaling 20km width is appalling, meaning that the whole of our Ekuri community forest totaling 33,600ha, all our farms and community settlements would have been revoked, leaving us landless against our Fundamental Human Rights as enshrined in the Constitution of the Federal Republic of Nigeria and the International Labour Organisation (ILO) Article 169.
We have for centuries conserved and managed our Ekuri community forest for its rich biodiversity and ecosystems services not only for our sustainable development but for the entire world. Since 1992, we pioneered formal community forestry in Nigeria and established the Ekuri Initiative (an NGO registered with the Federal Government) with a mandate in forest conservation, sustainable forest management, community development and poverty reduction. Since its inception, we have recorded inspiring successes. We have developed and implemented a land use plan which we jealously adhere to, a flagship community forestry project in Nigeria (a credit to Cross River State), the largest and best community managed forest in West Africa totaling 33,600ha. We received the UNEP Equator Award in 2004 for our outstanding passion, commitments and efforts to reducing poverty through the conservation and sustainable use of our biodiversity. We have been visited by several communities from Nigeria, Cameroon, Kenya, Uganda and Mozambique and a host of researchers to learn from our experiences. Our activities have been replicated by international development agencies and local NGOs and has brought fame to Cross River State and Nigeria as a whole. The planned destruction of our community forests which we have labored so hard to protect and conserve is not a welcome development. The resolve of our forebears to conserve our forest must be continued in perpetuity being a bequest and legacy to all the Ekuri people living and yet unborn.
The Ekuri community forest stores several million tons of carbon, contributing substantially to climate change mitigation at the local, national and global levels. The destruction of this forest due to the planned revocation and the resultant forest destruction will release a huge quantum of carbon into the atmosphere and will aggravate climate change with attendant negative effects on humanity in general. This is against the Governors' Climate & Forest Task Force (GCF) focus and programme of: "Working to protect tropical forests, reduce emissions from deforestation and forest degradation, and promote realistic pathways to forest-maintaining rural development." As the representative of Cross River State which is the only African member of the GCF, we expect that your role should be to strengthen our conservation efforts and those of other forest communities in the state to achieve the foregoing and not otherwise. Also, this revocation is against the focus and programmes of the United Nations Framework Convention on Climate Change (UNFCCC) whose conference you participated in December 2015 in Paris, France and even the UN-REDD+ programme, for which Cross River State is the pilot state to set an example for the rest of Nigeria.
Our forest is our wealth and the beacon of our hopes and aspirations. It provides us food, meat and fish for our protein, herbs for our wellbeing, poles, cane ropes, and wood for building our houses, fuelwood for energy, incomes for our daily living and building of facilities; it sustains our culture and spirituality, a fallback in times of need and recreation, and provides habitats for animals, birds, reptiles, insects with whom we share common affinity. Thus, taking away our forest and the benefit therefrom is likened to taking a fish out of the water onto land to die painfully and this is what the revocation means to us.
The goodwill, funding and support of the Federal and Cross River Sate governments, international agencies, foundations, donors, corporate entities and individuals for the conservation and sustainable management of our forest for the benefit of humanity cannot be obliterated in a twinkle. The Super Highway should have strengthened such commitments and efforts and should not aim to destroy our forest considering the huge resources spent over the years to keep it intact for the wellbeing of all in Cross River State. We are happy that you are an environmentalist, and thus you must understand what we are talking about. We strongly believe that the decision to revoke our rights to our forests and to exile us will have dire consequences on the state's reputation in terms of credibility with national and international NGOs and international development agencies worldwide.
In the light of the above, we consider the revocation a pogrom against us as published and a land grab in the guise of Super Highway. Therefore, we have no option but to withdraw our support for the Super Highway and do not want it to pass through our Ekuri community forest. Our ancestral deities in the forest are crying against this injustice of the highest magnitude in our history and their cries will never stop and we cannot disobey them knowing the likely implications on us. We request that the Super Highway route should be changed to run to the immediate north of our community lands rather than going through the middle of our forests as currently planned.