Environment Minister of State, Mrs Sharon Ikeazor, has advised stakeholders and government at all levels to ensure Nigerians have access to eco-friendly sanitary facilities.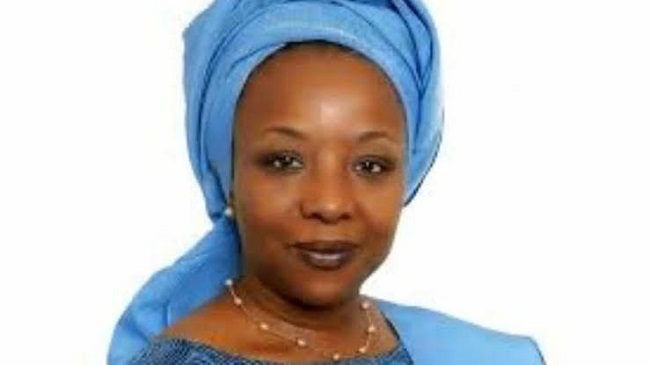 Ikeazor, who gave the advice during the celebration of World Toilet Day on Tuesday, November 19, 2019 in Abuja, said that eco-friendly sanitary facility would help in addressing open defecation and other sanitation related matters.
The theme for the 2019 World Toilet Day is: "Toilet for All'', which focuses on leaving no one behind as the world strives to achieve universal access to sanitation.
"I am challenging all the stakeholders on environment, particularly government at all levels not only to do the talking but to take practical action as agent of change to ensure everyone has access to eco-friendly sanitary facilities.
"One of the major consequences of poor excreta disposal is the high rate of diarrhoea disease which is the second cause of high morbidity and mortality among children under the age of five,'' she said.
She said that the persistent re-occurrence of annual incidences of cholera outbreak in some states and the occurrence and re-occurrence of other excreta related diseases were caused by inadequate toilet facilities.
"This can be prevented through safe excreta disposal by every individual,'' she added.
The minister said that this year's commemoration "leaving no one behind'', draws the attention to the fact that billions of people that do not have access to toilets should be carried along.
According to her, the Federal Government is committed to addressing the sanitation challenges including ending open defecation in the country and ensure proper management of excreta.
Ikeazor said that the 12th National Council on Environment (NCE) held in Akure, Ondo state in 2018 approved and directed the ministry to develop a National Policy for the Declaration of National Emergency on Open Defecation.
She said that the ministry through the Environmental Health Officers Registration Council (EHORECON) had promoted and strengthened the capacity of environmental health and sanitation manpower training institutions.
Alhaji Idi Farouk, the Country Director, Foundation for Sanitation Improvement (FSI), in his goodwill message said the event was a crucial one to the foundation.
Forouk said that the foundation was conceived at the 2015 world toilet day organised by Green World Matters Ltd.
He said that it was realised at the programme that poor sanitation was responsible for stunted growth in children and the death of children under the age of five years, cholera, typhoid, polio among others.
According to him, it was decided that the FSI be registered as non-profitable organisation and also as a social service to concentrate solely on issue bordering on sound sanitation practices and enhance public health.
Forouk said that the foundation had resolved that in 2019 it would develop public toilets, establish women and youths cooperatives and train them in Community Led Total Sanitation Techniques (CLTS).
"We will allow them to run the toilets as their own businesses while engaging them to provide and supervise sanitation activities in their communities.
"We propose to build modern toilets in the Federal Capital Territory (FCT) and at the headquarters of the six area councils.
"ECOSAN toilet will be provided in rural communities, especially in areas with access to water challenges."
Mr Damian Mgbaramuko, the President, Environmental Health Officers Association of Nigeria (EHOAN), FCT said the state of environmental sanitation in the country generally should be a source of concern to all Nigerians.
Mgbaramuko appealed to the ministry and other relevant stakeholders that apart from creating awareness on the ills of open defecation, toilets should be provided within places and areas of high human traffic.
He said that toilets should be provided in areas such as bus tops, schools, motor parks, markets, event centres, camps, expressways among others across the country.
Mr Charles Ikeah, the Director, Pollution Control and Environmental Health Department of the ministry said that institutions such as education and health were fundamental building block in the fight against national poverty and preventable diseases.
According to Ikeah, Nigeria is yet to achieve such in terms of ensuring people have access to basic sanitation.
By Francisca Oluyole