The National Environmental Standard and Regulation Enforcement Agency (NESREA) has attributed human activities such as deforestation, bush burning, and increase in greenhouse gases as major causes of climate change.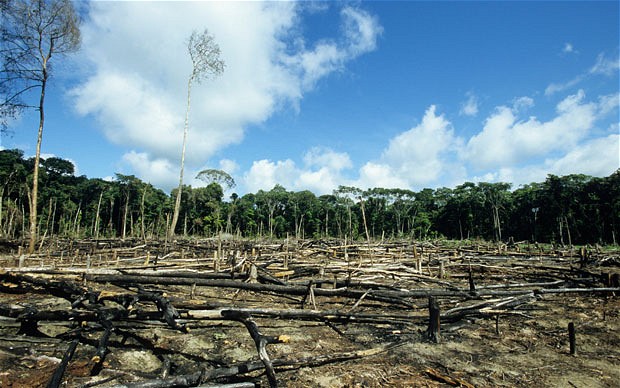 Enugu State Coordinator of the agency, Mr Pele Egbegari, stated this in an interview with the News Agency of Nigeria (NAN) in Enugu, the state capital, on Tuesday, November 19, 2019.
Egbegari said that the climate change phenomenon had affected the peace of the country.
He said the issue had caused migration with people moving from their country, state or region of origin to distant places in search of greener pasture.
"When the plants are deforested, there will be no longer sinking for carbon dioxide. This causes an increase in the greenhouse gases in the atmosphere.
"They end up absorbing heat from the sun thereby making it unbearable for people.
"Human activities actually affect the increase in greenhouse gases leading to global warming," he said.
Egbegari said that some of the effects of desertification included flooding; adding that many lives and valuable property had been lost to flood.
"There is an increase in the number of Internally Displaced Persons (IDPs) due to flooding and other violence and people are made to move outside their ancestral homes.
"The climate change has come to be, we cannot do anything to stop it completely, but we can take action to either mitigate it or adapt to it.
"The answer to it is reforestation. Let us stop deforesting our plants, instead we should plant more," Egbegari said.
He advised people to always clean up their gutters, avoid throwing refuse into the drains in order to ensure free flow of rainwater and avert flooding.
The coordinator said that NESREA had a vision to ensure a cleaner and healthier environment for all Nigerians, adding that Nigerians should support the agency to achieve its vision.
By Ifeoma Aka