It's estimated that 94 percent of Nigeria's population is exposed to air pollution levels exceeding World Health Organisation guidelines. In 2012, around seven million people died from diseases related to indoor and outdoor pollution alone. The healthcare industry plays a crucial role in addressing the health effects of environmental hazards, but can make an even bigger impact by curbing pollution through sustainable, cost-effective practices.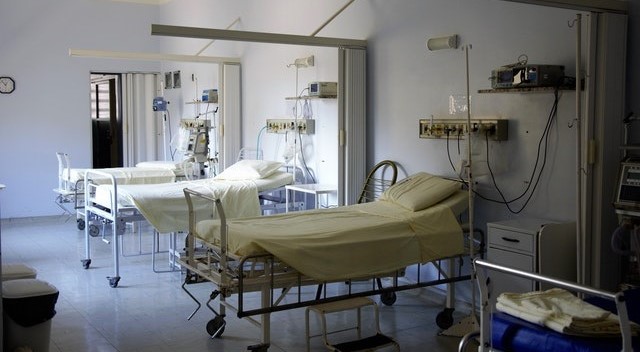 The Nigerian healthcare system is underfunded. In 2001, the government – as well as other African Union countries – pledged to allot 15 percent of its annual budget on healthcare. However, in 18 years, the highest Nigeria has budgeted for healthcare was just 7 percent. In 2018, this plummeted to just 3.9 percent. As a result, 70 percent of hospital spending is out-of-pocket. Many Nigerians rely on family members to act as informal caregivers to avoid getting pushed into debt and poverty.
Startups Step In
Because nurses and caregivers make up the largest part of the healthcare industry, the burden of making systems more efficient often falls on their shoulders. Homegrown e-health startups enable them to do just that. InStrat Global Health Solutions enables health workers to digitally log each patient's medical history and treatment options using satellite-based technology. Other Nigerian startups include LifeBank, a medical distribution company that focuses on connecting blood banks to hospitals using its platform, and GenRx, an online pharmacy inventory app. These tools don't just help hospital workers, but also family members serving as informal caregivers.
Entrepreneurs have stepped up to give Nigerian healthcare practitioners more tools to do their jobs efficiently. However, due to poor working conditions, doctors are leaving the country in droves, with around 2,000 emigrating in the last few years. To see lasting change, healthcare workers will need more support from those in power.
Focus on Prevention
Digital adoption is just one of the many ways that health workers could make processes more efficient and create less waste. According to the World Health Organisation, healthcare activities produce 0.05-8.7 kilograms of waste per bed every day. Though 85 percent of this waste is nonhazardous and like domestic waste, the remaining 15 percent is made up of dangerous materials that could be infectious, not to mention toxic for the environment.
By focusing on educating patients on how to maintain good health instead of merely fixing illnesses, nurses can minimise healthcare waste and out-of-pocket spending. Initiatives that promote healthy habits like hand washing and maintaining a healthy diet can enable people to make better decisions regarding their health, making healthcare spending more efficient in the long run.
Nurses and caregivers can also reduce waste by promoting eco-friendly practices in their workplaces. Many hospitals are reducing their waste by recycling materials like computers and electronics, and composting or donating excess food. Some are also switching to sustainable products for items that are often discarded after each use — such as bedding.
Going green doesn't mean compromising patients' health. Environmental hazards like air pollution and contaminated water can lead to diseases like cancer, asthma, and heart disease. Because human health is greatly affected by the quality of the environment, preserving the environment and health go together.
By Cassandra Ally