The Global Bamboo and Rattan Congress (BARC 2018) opened on Monday, June 25, 2018 at the China National Convention Centre in Beijing, China, welcoming around 1,200 participants, including 500 from other countries.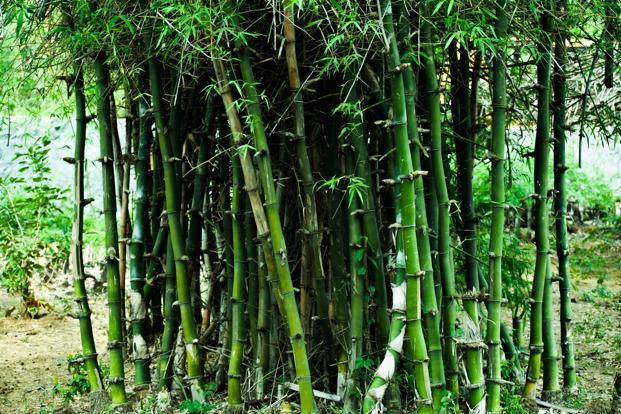 The three-day conference is expected to result in an outcome document on the role of bamboo and rattan in achieving sustainable development, especially with regard to the UN's 2030 Agenda for Sustainable Development, as well as international development cooperation initiatives such as the Belt and Road Initiative.
Zhang Jianlong, Administrator, National Forestry and Grassland Administration (NFGA), conveyed a welcome message from Chinese Premier Li Keqiang, followed by video messages from Lenin Moreno, President, Ecuador, and Juan Manuel Santos, President, Colombia. There was also an address by Shitaye Minale, Deputy Speaker of the House, Ethiopia. Speakers highlighted their commitment to sustainable development and highlighted ongoing cooperation efforts on the use of bamboo and rattan in livelihoods, land restoration and mitigation of climate change.
Hans Friederich, Director-General, International Network for Bamboo and Rattan (INBAR), expressed appreciation to the Government of China for its role in organising the conference. Hao Mingjin, Standing Committee, China National People's Congress, highlighted China's readiness to promote and deepen South-South cooperation, support INBAR's work, and cooperate with the international community to implement the 2030 Agenda for Sustainable Development.
Rubén Flores, Chair, INBAR Board of Trustees, presented Jiang Zehui, Chair, BARC organising committee, with a lifetime achievement award for her work in forest science, developing global standards for bamboo engineering, and enabling China's support for INBAR and its establishment as an international organisation.
The opening day featured a ministerial summit, a plenary dialogue on South-South cooperation, and parallel sessions were convened around the venue, discussing experiences of bamboo and rattan-related cooperation among countries, public and private sectors, and industry and research actors.
BARC 2018 is jointly organised by INBAR, NFGA, and the International Centre for Bamboo and Rattan (ICBR), a research institute under the State Forestry and Grassland Administration of China. It is the first international, policy-focused conference on how bamboo and rattan can contribute toward achieving the Sustainable Development Goals (SDGs). The conference theme is "Enhancing South-South Cooperation for Green Development through Bamboo and Rattan's Contribution to the SDGs".