An Ecologist, Mr David Michael, has called for the adoption of effective mitigation measures and proper plans to prevent flooding in the country.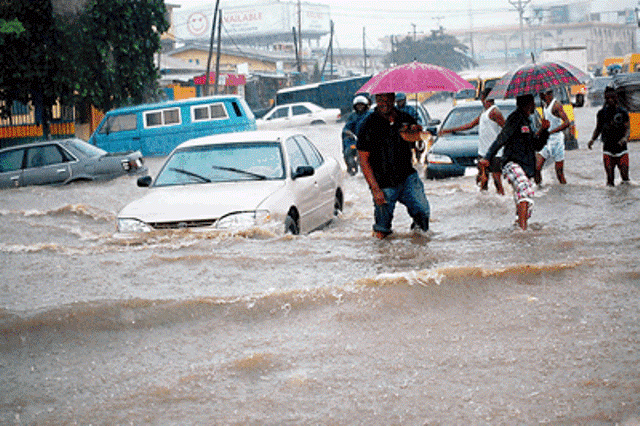 Michael, who is the Executive Director, Global Initiative for Food Security and Ecosystem Preservation, made the call in an interview with News Agency of Nigeria (NAN) in Abuja on Monday, June 25, 2018.
Michael noted that flooding could be controlled or prevented if there were improved drainage systems, as good drainage channels would ensure easy flow of excess water during and after rainfall.
He said that flooding could be prevented by constructing drainage and water canals, while also maintaining them.
"Flooding can be prevented in many ways but much more important is that while trying to prevent flooding, the first thing that should come to the mind should be the introduction of effective mitigation measures and proper plans.
"Flooding can be prevented through proper planning. Much of these measures should be taken in areas that are prone to flooding,'' he added.
Michael also called for the integration of land and water management strategies so as to protect soils from erosion, salinization and other forms of degradation.
"There is need for protecting the vegetative cover, which can be a major instrument for soil conservation against wind and water erosion,'' he said.
The ecologist underscored the need to integrate the use of land for grazing and farming where conditions were favourable, allowing for a more efficient cycling of nutrients within the agricultural systems.
Besides, Michael said that there was a need to apply a combination of traditional practices with locally acceptable and locally adapted land use technologies.
"We need to give local communities the capacity to prevent desertification and manage dry land resources effectively.
"Turning to alternative livelihoods which do not depend on traditional land uses, such as dry land aquaculture, greenhouse agriculture and tourism-related activities, is less demanding on local land and natural resources and yet, it provides sustainable income.
"There is need to create economic opportunities in dry land urban centres and in areas outside of dry lands,'' he said.
He noted that even though flooding was a natural consequence of heavy rainfall, flooding could be aggravated by dumping of refuse into drainage channels.
He advised the people to desist from erecting buildings around watercourses because such structures could block the waterways during rainfall and thus, cause flooding.
By Deji Abdulwahab