After the first week of activities, delegates to the ongoing UN climate summit (COP25) in Madrid, Spain are taking stock on the negotiations.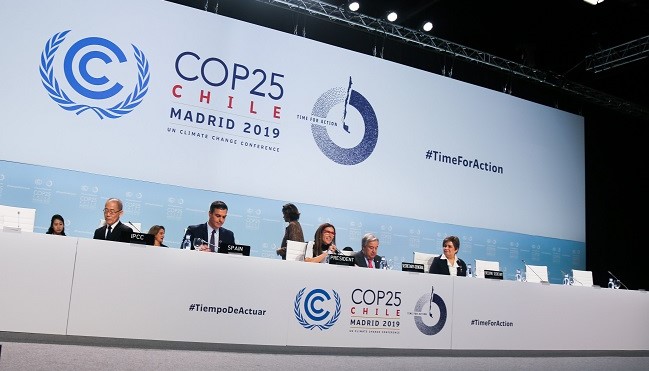 Isaiah Toroitich, head of advocacy and development policy at the ACT Alliance, says: "As observers, it is frustrating and frightening to see how slowly talks are evolving. We have a climate emergency, and still parties hesitate to take bold and ambitious decisions. There is no more time for delay. This summit must deliver results!"
The first week focused on technical matters, including rules for carbon markets, and a review of the work on loss and damage for people and communities who are losing their homes, land and livelihoods to climate change, including those living on islands that will be lost to rising seas, and those in regions of increasing desertification.
Toroitich comments, "Poor and vulnerable developing countries are facing growing challenges to manage climate related disasters. When people and communities experience loss and damage due to cyclones, droughts and flooding, they need effective support. While developed countries seem to acknowledge that this is a problem, they fail to commit to any reasonable steps towards addressing it. We need new and additional sources of finance for vulnerable communities facing loss and damage."
Mattias Söderberg, head of the ACT delegation at COP25, says: "Weak rules for carbon trading may undermine the Paris agreement. All countries must reduce their emissions and there should be no loopholes, or possibilities to avoid climate action back home."
However, even if negotiations are technical, the underlying topic, according to negotiators, is how parties can scale up their ambition in the coming years, and how they can present revised and ambitious national plans (NDCs) in 2020.
The recent report from UNEP – The Gap report – concluded the global ambition should increase five times the coming ten years to keep the world on track towards the goal not to increase global temperature with more than 1.5C.
"The UNEP report makes the missions clear," states Söderberg. "All governments must become climate champions, and they must take bold decision to transform their countries. The time for action is now and we expect parties to present new, revised and ambitious national climate plans."
While the level of ambition for many parties still is uncertain, the parliament in Denmark just adopted a new climate law on December 6. The new law includes a 70% reduction target for 2030, a clear commitment to reach the 1.5-degree goal, and a commitment to engage in international climate cooperation. "It is good news to see Denmark stepping up," says Toroitich.
"We need climate champions, showing the way towards a green and resilience transition. Other countries must follow this example and increase their own ambition. Developed countries in particular must step up with increased domestic ambition and support for global efforts including finance for loss and damage."