President of the 74th session of the United Nations General Assembly, Prof. Tijjani Muhammad-Bande, who is attending the UN Climate Change Conference from December 9 to 11, 2019 will call on Member States, the international community, the private sector and civil society to use the momentum set by the General Assembly High-Level Week, the SDG Summit and the Climate Action Summit to both assess the level of progress achieved, and to mobilize support at the highest political level.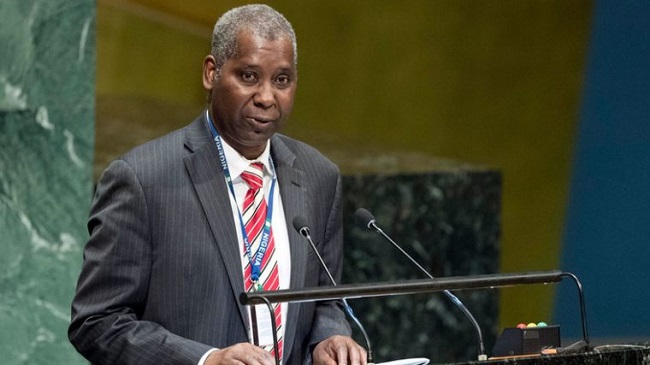 The Nigerian will meet with Ms Caroline Schmidt, Minister of Environment of Chile and COP25 President, as well as with Ms. Patricia Espinosa, Executive Secretary of the United Nations Framework Convention on Climate Change (UNFCCC).
Through his remarks, to be delivered at the High-Level Opening Segment of the COP25, the President will stress the existential threat of climate change and encourage Member States to celebrate the seventy-fifth anniversary of the United Nations by recommitting to a rules-based international system that is able to provide solutions to modern challenges, including the climate emergency.
Aside from the climate conference, the President will engage in a Youth Dialogue with the Children and Youth constituency to United Nations Framework Convention on Climate Change (YOUNGO).
He will be accompanied by his Chef de Cabinet, Ms. Mari Skaare; Senior Advisers Mr. Abdelghani Merabet and Ms. Toni-Shae Freckleton; his Special Assistant, Mr. Muyiwa Onifade; Communications Adviser, Ms. Denise Kling; and Security Officer, Mr. Rogelio Villaluz
Travel costs, it was gathered, will be covered by the Regular Budget of the Office of the President of the General Assembly.