Classic modern home design, landscaping, closed circuit TV, water treatment plant, flood lights, elevated building, paved compound and good land title are unique features of Simeon Court, a new residential estate located in the highbrow, medium density residential area of Oniru Estate, Victoria Island in Lagos.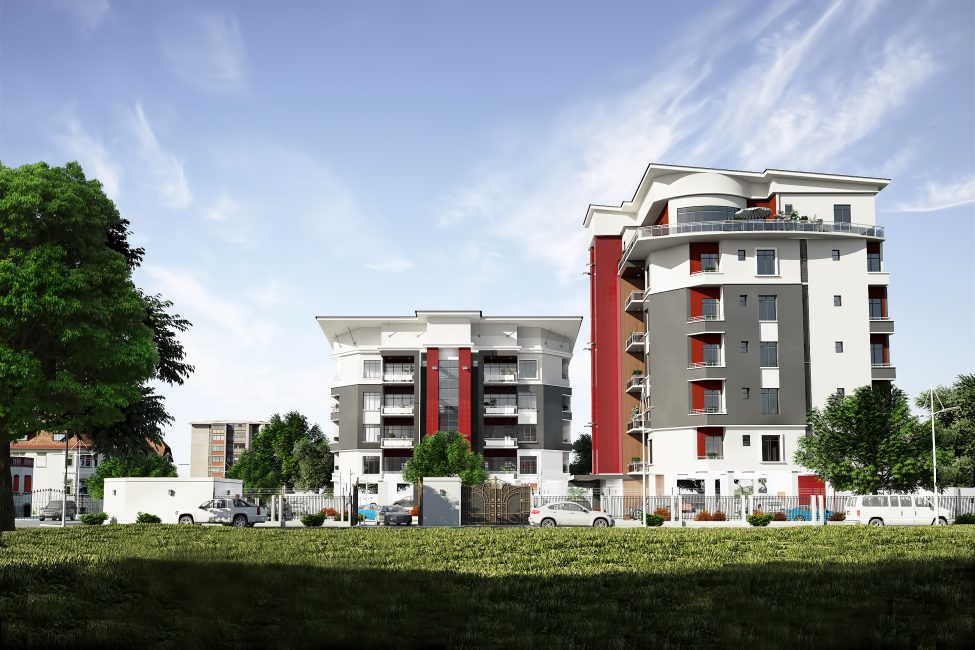 The luxury estate is being built by big-wig Lagos real estate development firm, Deluxe Residences, which recently unveiled the project.
Simeon Court consists of two blocks of 19 luxury apartments: comprising of 18 units of three-bedroom flats in two separate wings, and an exclusive penthouse, serviced by elevators, generous parking space and breathtaking landscaping.
Specifically, each apartment has a guest's convenience, classic living and dining areas, ultra-modern kitchen, generous laundry room, box room, three ensuite luxury bedrooms and an all ensuite room for the steward/maid.
Apparently designed for exclusive taste, dwelling units at Simeon Court features: grand/spacious living room and dining area, an expansive master suite with walk-in closets and private balcony, fitted kitchen (with appliances, cabinetry and accessories), ensuite bedrooms, a maid's room, laundry area, floors finished with a combination of marble and vitrified tiles, top grade quality bathrooms, tall and well-positioned windows for optimal ventilation amongst others.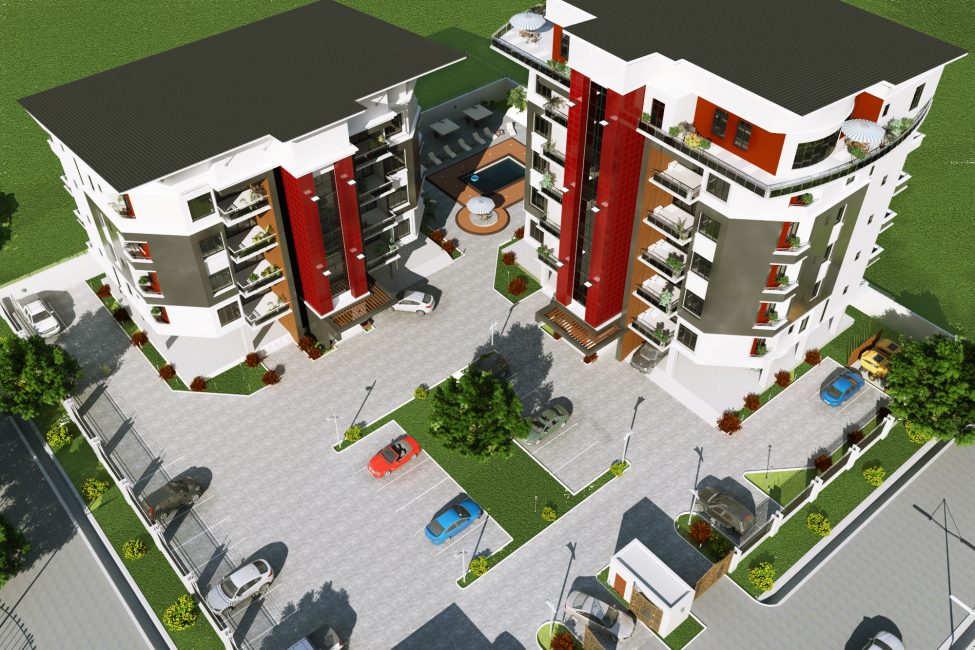 Recreational facilities in the estate include children's playground, swimming pool, gym and generous space for indoor games. The estate also features educational, religious and social institutions/facilities. The pent house enjoys an excellent view of the ocean. 
A fully finished flat is priced at N65 million, with an initial deposit of N20 million, and the balance spread conveniently over 18 months. However, its current promo price for the type is N55 million, with an initial deposit of N20 million and the balance spread over 12 months. The penthouse sells for N110 million, and an initial deposit of N40 million only is required.
Mr. Abiola Nuga, the General Manager, Finance & Investment of Deluxe Residences, said: "This development is an excellent investment for first time home owners or a discerning investor who seeks to expand his real estate portfolio. In creating these luxury apartments, we were guided by the need for: affordable housing, privacy, security, space optimization, comfort, child-friendly environment, as well as functionality and maintenance. The importance we attached to all these, have resulted in the use of top quality construction materials by our highly reputable construction team."
According to him, Deluxe Residences takes pride in its ability to develop and offer to discerning investors, economically sound, high-yield investment and development properties.
Mr. Olaoluwa Oluwarinde, the firm's Senior Manager, Business Intelligence, added: "We operate on the principles of Commitment to Client Satisfaction and Quality Workmanship and Services. We always ensure that our buildings meet or exceed clients' expectations. We understand that satisfied clients are the key to our success. Thus, the amount of attention placed on details separates Deluxe Residences from the competition. At Deluxe Residences, it's strictly undiluted luxury like never before.
"This project is in line with the company's mission to provide affordable luxury homes and maintain its pacesetter position in real estate services.  Deluxe Residences has constantly exceeded its teeming customers' expectations through innovation, uniqueness and creativity."
Some other top-notch estates/key projects by Deluxe Residences were listed to include: The Orchard, Oniru; The Grand Orchard, Oniru; The Vogue, Oniru; The Orchard, Lekki; and Almond Court, Lekki.