Due to increasing house rent in Apapa coupled with the unending gridlock, Tosan Ugeje decided to relocate to Irede community, an island close to Apapa in Lagos, home to Nigeria's premier seaport.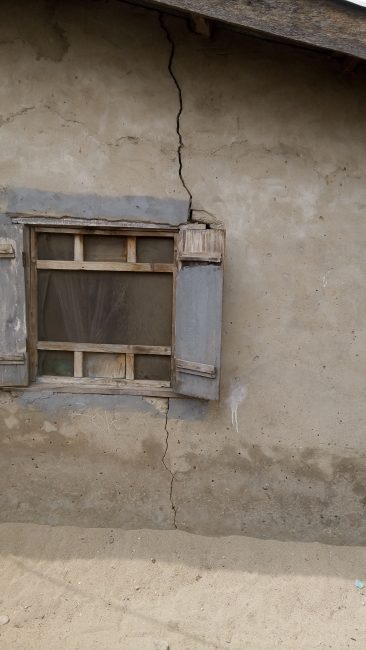 But after five years of residing in Irede, Ugeje is contemplating relocating again. Neither escalating rent nor traffic congestion has informed this decision, but a proposed project he believes potentially endangers the lives and livelihood of residents.
His source of worry – and that of other residents in the community – is an ongoing property development initiative involving dredging activities by Integrated Oil and Gas Limited on a piece of land bordering Irede. Residents say the dredging activity is negatively impacting the environment, leading to cracks in their buildings and extensive erosion along the shoreline.
Irede community is an island bordering the Apapa wharf within Amuwo-Odofin Local Government Area. A community of fishermen, artisans and business men/women of about 2,000 residents, it can be accessed by boat in less than 15 minutes from Creek Road in Apapa.
The community was developed by community effort through the Irede Community Developers Association. But it lacks basic amenities like schools, health centre, power supply and water, except those privately owned.
And the dredging activities of Integrated Oil and Gas Limited on land bordering the community looks set to compound the woes of residents, who fear that the project has no approved Environment Impact Assessment (EIA) from the appropriate authority.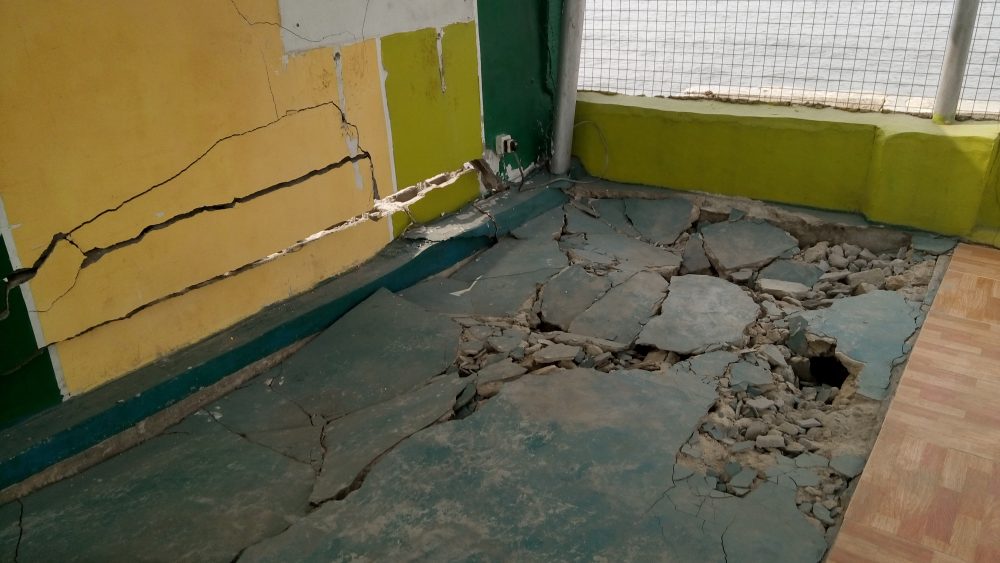 According to the spokesperson of Irede Community Developers Association, Chief Raymond Gold, in 2014 the Executive Chairman of Integrated Oil and Gas Limited, Captain Emmanuel Ihenancho, in a meeting told the community leaders that he intended to build a mini-refinery and jetty on the land.
He said: "Captain Ihenancho said the proposed project would create jobs and boost economic activities in the area. He started building a fence and the fence encroached on our pedestrian road with other neighbouring community. We complained and he created a gate for us to connect with other communities.
"But, as time went on, we expected to hear about or see the EIA of his proposed projects. Instead, dredging started in earnest and this has started to impact on buildings in our community.
"We appreciate his desire to invest in a project that will create jobs especially for our teeming unemployed youths. But we want to see or know if he has done an EIA. How will this massive project affect us now and in the long run? We are not asking for too much by demanding for the EIA. Are we not a stakeholder if this project impacts negatively?"
A member of the team that drafted Nigeria's EIA law and a professor of Environmental Chemistry, Prof. Oladele Osibanjo, said an EIA, as an environmental tool, helps in ensuring the sustainability of any project.
"An EIA is indispensable if a project is to be undertaken and it is done before a project commences. It is a transparent process that involves the full participation of all stakeholders. Most especially the host community. They are the first group of people to benefit both negatively and positively from any project," he said, adding:
"If an investor wants the success and sustainability of his/her investment, the community must be carried along in all steps of an EIA process."
Professor Oladele said the citing of a mini-refinery in a delicate ecosystem like a coastal community must have a comprehensive EIA.
"This will help the community to know the impact of the project on them now and in the future. They have a right to participate in the EIA process to avoid and reduce conflict in the long run," he explained.
When Captain Ihenancho was contacted to clarify some of the allegations against his operations close to Irede community, he described those complaining as blackmailers.
"When we want to create jobs for our people because we know how it will benefit them, some other people will be trying to blackmail you. I will not tolerate any form of blackmail," he stressed.
Asked about the EIA of the project he is undertaking, he said the community people are not the authority and are not in a position to ask about the EIA.
He described the allegation that dredging activities by his company was impacting negatively on Irede community as "stupid and mischievous."
He declined to answer questions about his operations and details of what he plans doing on site. In fact, he threatened that any story published about his project's operations would "not be pleasant with all parties involved." He also warned our correspondent not to ever contact him again and stay off the issues at Irede community, if she doesn't want to put herself "in the firing line."
Meanwhile, a visit to the Lagos State Ministry of the Environment revealed that the ministry has not issued an EIA in the last three years. Also, officials of the Lagos State Ministry of Waterfront Office that grants approval for dredging or land reclamation activities after an EIA has been undertaken said they were not aware such a project was ongoing.
The Director of EIA at the Federal Ministry of the Environment in Abuja, Mr. John Alonge, confirmed that an EIA was neither received nor approved on behalf of Integrated Oil and Gas for the dredging that started in 2015 on the land bought near Irede community.
"Captain Ihenancho only visited and informed us he intends building a modular refinery and mini-jetty on a land in Lagos. No approval for EIA has been issued to Integrated Oil and Gas Limited. Also according to them they have not started any work on their site," said Alonge.
Global impact of climate change has been reported to increase through human activities termed Anthropogenic Factors by the Inter-govermental Panel on Climate Change (IPCC) report of 2010.
It is believed that when a project lacks the appropriate EIA, it impacts negatively on the sustainable development of a society. This further endangers the environment, destroying livelihood and increasing poverty.
By Augustina Armstrong-Ogbonna