Nigeria on Thursday, 22 September 2016, signed the Paris Agreement, bringing the total number of signatories to 188. President Muhammadu Buhari signed on behalf of the nation during a brief ceremony at the ongoing United Nations General Assembly (UNGA) holding at the UN Headquarters in New York, USA.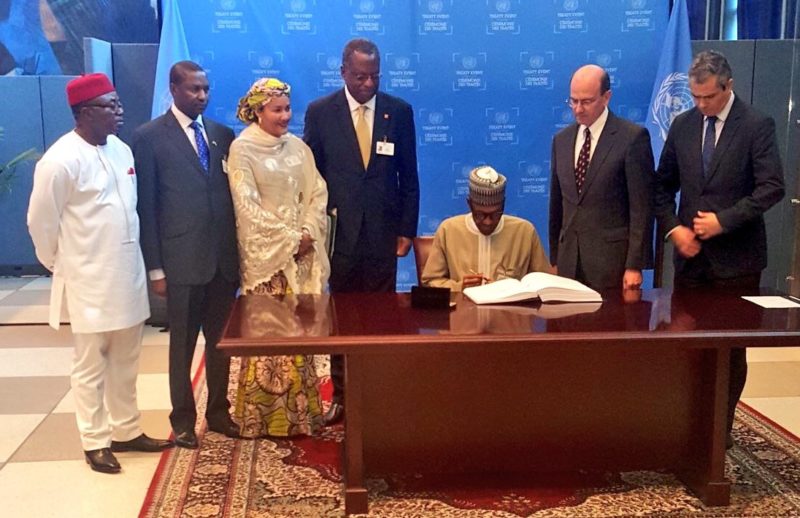 This follows the signing of the Paris Agreement by the Republic of Moldova and Kyrgyzstan on 21 September, as well as by Malawi, Armenia, Zambia and Chile on 20 September.
On 22 April this year, 175 world leaders signed the Paris Agreement, the most to ever sign a treaty on a single day.
It was projected that, by the end of this week, 190 would have signed the Agreement, including Armenia, Chile, Kyrgyz Republic, Malawi, Moldova, Nigeria, Togo, Turkmenistan, Yemen and Zambia.
At the 21st session of the Conference of the Parties (COP), held in Paris, France, the Parties adopted the Paris Agreement under the United Nations Framework Convention on Climate Change (UNFCCC), which was opened for signature on 22 April 2016.
On this date, 174 States as well as the European Union signed the Agreement and 15 States also deposited their instruments of ratification.
The number of Parties having ratified the Paris Agreement presently stands at 60 States.