Patrick Sawyer, the Liberian who died in Nigeria knew he had the Ebola virus before flying to Nigeria from his country.
In fact, Sawyer was in quarantine before he escaped to come to Nigeria.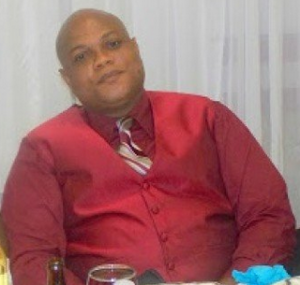 These facts were disclosed on Thursday at a news briefing by the Minister of State 2 for Foreign Affairs, Alhaji Nurudeen Mohammed.
Mohammed said the President of Liberia, Ellen Sirleaf-Johnson, has apologised to Nigeria over the development.
Sirleaf-Johnson was reported to have said that Sawyer escaped from where he was quarantined.
The Liberian Ambassador to Nigeria, Prof. Al-Hassan Conteh, who was also at the briefing, apologised to Nigeria over Sawyer's behaviour.
Conteh pleaded that Liberians should no longer be stigmatised over the behaviour of Sawyer, who is also an American.
He begged the Minister of Health, Prof. Onyebuchi Chukwu, to help save the situation.
He said: "The fact that the person who brought the disease was from Liberia does not mean all Liberians were positive of Ebola Virus Disease.
"The Liberian President had put measures in place by declaring 90 days emergency in the country beginning from August 6 to strategize on how to stop the spread of the disease to other countries."
The Vice President of the Commission of the Economic Community of West African States, Dr. Toga Mcintosh, confirmed that Sawyer escaped from quarantine in Liberia.
Mcintosh said: "Because he had contact with somebody who died from Ebola, he was quarantined in his own country but he evaded the quarantine and came to Nigeria."
Sawyer's sister was said to have died from the Ebola Virus disease a few days before he headed to Nigeria.
He was reported to have been with the corpse after his sister died.