After a critical look at the fast killer virus, Ebola, the Delta State Government on Thursday placed the infection in category 'A' of biological warfare.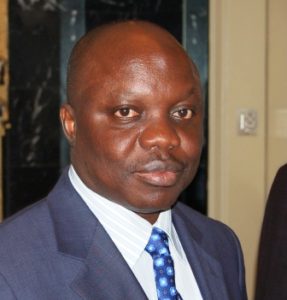 The state went ahead to bar its residents from travelling to Ebola infested states, especially Lagos, where a medical personnel who came in contact with it died within a few days.
The state further warned its residents to avoid hand shake, coming in contact with the blood, vomit, urine, sweat, faeces of and eating with an infected persons.
The committee set up by Governor Emmanuel Uduaghan, comprising the state Commissioner for Health, Dr. Joseph Otumara, and his counterpart in Information, Chike Ogeah, to sensitizd the people of the state, which swung into action in Asaba on Thursday, said although measures have been put in place to checkmate its possible outbreak in the state, warned against burying any corpse in either private or public cemetery without a death certificate.
"Since infected dead bodies carry the virus, mourners who have direct contact with the bodies of the deceased as part of burial ceremonies and hunters in the rain forest who come in contact with dead animals found lying in the forest should stay away," Otumara warned.
The committee, named the Inter-Ministerial Ebola Virus Ourbreak Preparedness and Response Committee, said since Deltans are widely traveled, special isolation wards have been set up for suspected cases.
While the state recommended strict adherence to hand washing with soap, it further warned health workers in the state, especially at the seven designated hospitals in Warri, Ughelli, Agbor, Oleh, Eku, Sapele and Delta State University Teaching Hospital in Oghara, from jettisoning the practical universal precautions and standard barrier nursing techniques.