In the spirit of this year's World Environment Day (WED) celebrations, the Lagos State Government has apparently taken up a campaign to address the worrisome issue of food waste in the light of its socio-economic and environmental implications.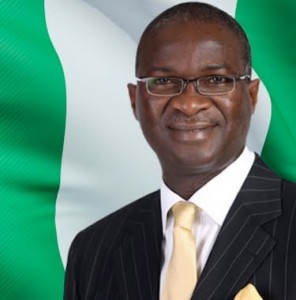 At a ceremony to commemorate the WED 2013, Governor Babatunde Fashola laments that food waste leads to squandering of resources such as fertilizers, pesticides and fuel used for transportation. He frowns at the vast amount of food going to landfills, a situation he says creates more methane that significantly contributes to global warming.
The theme for this year's WED celebrations is "Think.Eat.Save: Reduce Your Footprint" which, according to the United Nations Environment Programme (UNEP), is an anti-food waste and food loss campaign that encourages the reduction of the individual's foodprint.
According to the UN Food and Agriculture Organization (FAO), every year 1.3 billion tonnes of food is wasted, an ammount equivalent to the same amount produced in the whole of sub-Saharan Africa. At the same time, one in every seven people in the world go to bed hungry and more than 20,000 children under the age of five die daily from hunger.
Given this enormous imbalance in lifestyles and the resultant devastating effects on the environment, the theme encourages the individual to become more aware of the environmental impact of the food choices you make and empowers you to make informed decisions.
While the planet is struggling to provide us with enough resources to sustain its seven billion people (growing to nine billion by 2050), the FAO estimates that a third of global food production is either wasted or lost. The UN body describes food waste is an enormous drain on natural resources and a contributor to negative environmental impacts.
This year's campaign rallies individuals to take action from their home and then witness the power of collective decisions they and others have made to reduce food waste, save money, minimise the environmental impact of food production and force food production processes to become more efficient.
Governor Fashola, represented by his Deputy, Princess Adejoke Orelope-Adefulire, explains that climate change affects agriculture particularly food production, which he describes as a major concern to Nigeria where agriculture plays a significant part in the economy.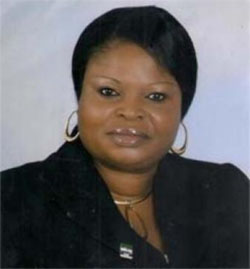 "We have already begun to see some of the impact. Only last year, the severe flooding across Nigeria showed us the damage that can be wrought from climate change," stresses Fashola, adding that avoidance of food waste means efficient land use, improved water resource management and positive impact on climate change.
He lists some food waste reduction tips to include: carrying out waste audits and product loss analysis for high waste areas; working with suppliers to reduce waste; offering discounts for near-expiration items; redesigning product packages to avoid waste; limiting menu choices and introduce flexible portioning; creating staff engagement programmes; increasing food donations; following storage guidance to keep food at its best; and requesting smaller portions of food.
Environment Commissioner, Tunji Bello, laments that many Nigerians take the environment for granted because "it has never crossed our minds that most of the resources from nature, most especially food, need to be economically deployed."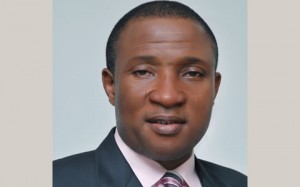 According to him, the culture of wasting food cannot be a guarantee for providing adequate food for the people. "It would be an aberration to believe that there is enough food in the world even when millions of people are starving. The situation of plenty food can become a truism if we all stop food waste so that we can conveniently change the course of human history."
He urges Lagosians to abide by the "Waste not, want not" motto. "We simply can't afford to waste up to half of the food produced in our territory. The administration of Governor Babatunde Fashola (SAN) unflinchingly believes that the Think.Eat.Save campaign would definitely help reduce waste in our environment and we are committed to its pursuit."
A drama presentation titled "Mammy Water's Wedding (MWW)", a presentation on ecological balance, by the Bode Showande Theatre Academy, was featured during the event.
The play, which depicts Water as bride and Earth the bridegroom, lays emphasis on the fact that it is easier to see our own image through the eyes of a stranger.
In the play, the bride sees the world of Akinla (Earth) more clearly that he sees it. It turns out a sacrifice for her to leave her world for his, but she does it for love. Ecologically, Water loves Earth, and endows it with the gift of life.
MWW depicts that the barrier to love between Water and Earth is filth, or ecological imbalance in our lives.
"The morale of the tale is that, should we desire to enjoy the love of Mother Nature, holistically we must have ecological balance in all directions and all levels of our lives," submits Bode Showande, who heads the Academy.
Sowande, playwright and theatre director at the Olabisi Onabanjo University in Ago-Iwoye, Ogun State, adds: "The play is a total theatre of dialogue, music and dance, bringing the audience to the message, and vice versa."
Environment Minister, Hadiza Mailafia, echoed similar sentiments in Abuja, emphasising that, apart from wastages incurred in the process of production, disasters put agriculture and food security at risk, and tend to have the most severe consequences on vulnerable and poor agriculturally-dependent people in the society.
Her words: "Every year, countries of the West Africa and Sahel sub-region are adversely affected by natural disasters, such as droughts and floods, as well as transboundary animal diseases, economic crises and civil conflicts. These events result in losses of life, assets and livelihoods, consequently weakening the food and nutrition security of the populations.
"The 2012 floods in Nigeria wreaked havoc on several states of the federation, adversely affecting human lives, property, livelihoods, settlements, fresh water/coastal water resources, fisheries, forest, biodiversity, agricultural farmlands, food supplies, health/sanitation and human migrations; placing a huge challenge to food supply and food security across the nation."
She discloses that one way to narrow the hunger gap and improve the well-being of the most vulnerable is to address the massive loss and waste inherent in the food system where "at least one-third of all food produced fails to make it from the farm to the table."
The United Nations Resident Coordinator in Nigeria and United Nations Development Programme (UNDP) Resident Representative, Daouda Toure, notes climate change in form of increases in the incidence of extreme weather events, floods, production shocks, population growth, increasing global affluence, stronger linkages between agriculture and energy markets, and natural resource constraints will all impact on food prices.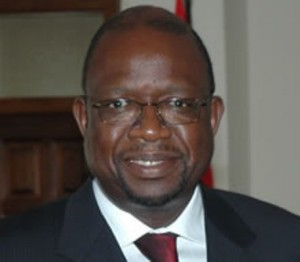 He says: "This is why, as a part of our ongoing partnership with the Federal Ministry of Environment, the UNDP has supported the development of major policies such as National Environment Policy, National Policy on Drought and Desertification, National Biodiversity Strategy and Action Plan, National Erosion and Flood Control Policy, Climate Change Adaptation and, most recently, the National Climate Change Policy as part of the critical measures for reducing the underlying risks of climate change. UNDP also supported the national multi-stakeholder preparatory process, which resulted in the robust National Rio+ 20 reports that was presented by President Goodluck Jonathan last year in Brazil."
Toure, who was represented by UNDP Country Director, Ade Lekoetje Mamonyane, congratulated Mailafia for "this success, and salute your foresight and inspirational leadership which is once again ensuring the sustenance on Nigeria's regional leadership role on the issue of environmental governance and climate change negotiations."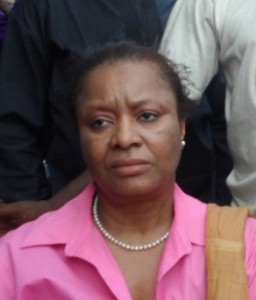 "We assure you and the ministry on behalf of UNDP and indeed the entire UN Systems in Nigeria of our continuing commitment to you and the private sector and members of civil society in promoting sustainable development in Nigeria, especially within the context of the outcomes of the Rio+20 summit and in developing the country's capacity on the green economy to the future that Nigerians want."
UN Secretary General, Ban Ki-Moon, explains in a message that, in developing countries, pests, inadequate storage facilities and inefficient supply chains are major contributors to food loss. According to him, those who grow for export are also often at the mercy of over-stringent expectations of buyers who place a premium on cosmetic perfection.
He believes that infrastructure and technology can reduce the amount of food that perishes after it is harvested and before it reaches the market, saying: "Developing country governments can work to improve essential infrastructure and maximise trade opportunities with neighbours; developed nations can support fair trade and rationalise sell-by dates and other labelling systems; businesses can revise their criteria for rejecting produce; and consumers can minimise waste by buying only what they need and re-using left-over food."
"On this World Environment Day, I urge all actors in the global food chain to take responsibility for environmentally sustainable and socially equitable food systems. The current global population of seven billion is expected to grow to nine billion by 2050. But the number of hungry people need not increase. By reducing food waste, we can save money and resources, minimize environmental impacts and, most importantly, move towards a world where everyone has enough to eat," he declares.