Rivers State Commissioner for Urban Development and Physical Planning, Chinyere Igwe, has said that his ministry will collaborate with the Port Harcourt Chamber of Commerce in its Port Harcourt urban renewal project that is aimed at restoring the city back to its lost "Garden City" status. To this end, Port Harcourt Chamber of Commerce has been appointed member of a special task force in the ministry charged with achieving the ministry's urban development and renewal projects plans for Port Harcourt and other cities in the state.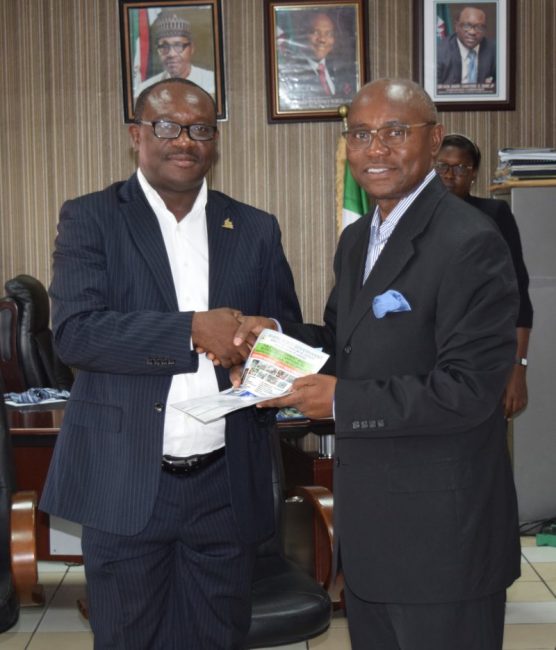 The Commissioner, who gave this indication when a delegation of PHCCIMA members led by its president, Dr. Emi Membere-Otaji, paid him a courtesy call in his office, stressed that the collaboration to add PHCCIMA as a strategic partner has become expedient considering that they are the mouthpiece of the organised private sector with gluts of businesses registered under their belt as members. With this partnership, he said, PHCCIMA would help in the area of public enlightenment and re-orientation campaign, as well as advocacy.
Igwe noted that, among the lofty objectives of his ministry as mandated by the executive governor of the state, Nyesom Ezenwo Wike, are efforts geared towards putting in place vigorous strategy that will ensure that Port Harcourt and other surrounding cities in the state restore their lost glory through advocacy, re-orientation, information and enforcement.
"We are committed to controlling and regulating activities in the city. Every major place cannot be converted to motor park, building without building plan approvals will henceforth not be condoned, trading on walkways, building on drainage, utility lane unauthorised sites and under high tension power lines will strongly be resisted," he said adding that achieving healthy and safety of the people and environment are paramount to his ministry.
"This is why we are elated today with this valuable partnership with PHCCIMA who will join member ship of our special team, and we believe they will be instrumental to our campaign and success," Igwe added.
Earlier on in his remark, Dr. Membere-Otaji noted that the courtesy visit was to propose a public-private partnership with the ministry and seek for ways to assist the ministry through advocacy, and enlightenment in its objective to restore the city to what it was.
He congratulated the commissioner on his appointment and thanked him for appointing PHCCIMA as member of a special task force in the ministry. He said the appointment was timely because, according to him, PHCCIMA is an aggregate of businesses in the city. He gave assurances that PHCCIMA would ensure it reposes the confidence bestowed in it.
His words: "We are committed to contributing our quota and working tirelessly in conjunction with the ministry to stop haphazard and uncontrolled trading development in Port Harcourt and its environs. We are determined to help take away nuisances that has turned impediments to smooth businesses in the city and we believe that Port Harcourt can be attractive for businesses again."
He lamented that Port Harcourt has of late been muddled and lawless as a result of a disorganised system of trading. "PHCCIMA is solidly in support of your ministry's effort to reverse the trend; we are committed to working together assiduously to restore Port Harcourt back to what it was," he said.
Highlight of the event was presentation of the Commerce Port Harcourt magazine to the commissioner by the PHCCIMA president and the receipt of the ministry's operational guidelines.