If the Least Developed Countries (LDCs) group were to have its way, the Paris Agreement will come into force sooner than later so that all can benefit from its implementation.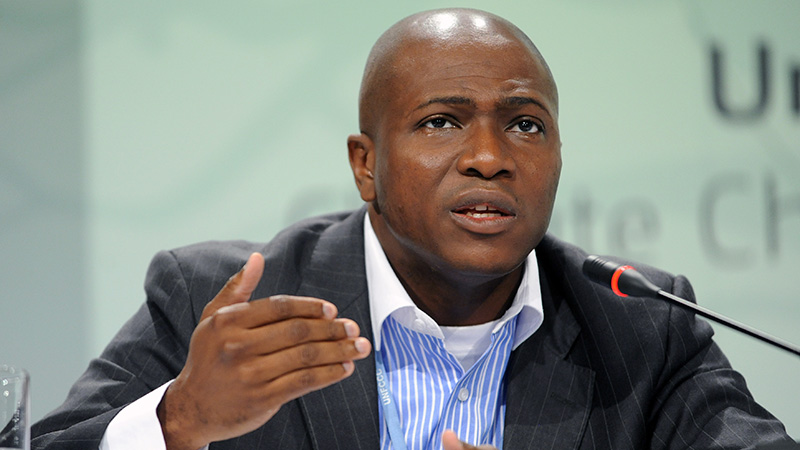 Chair of the LDCs, Tosi Mpanu-Mpanu, who made the submission, declared that the group is working towards that dream.
"Building off current political momentum, the LDCs will continue to push for early entry into force of the Paris Agreement, so that the world can benefit as soon as possible from its implementation," Mpanu-Mpanu, who will be in Bonn, Germany for the next international climate meeting from 16-26 May, stated.
The Bonn meeting follows the adoption of a new global agreement on climate change in Paris in December, 2015. Parties will now begin negotiating how they will reach the goals set down in Paris.
In the lead up to the meeting, Tosi Mpanu-Mpanu added: "Reaching global agreement in Paris does not mean we can become complacent. We have drawn the blueprint and we must now begin construction of the rules and procedures that will bring the next phase of our global climate regime to life. A record-breaking 175 Parties united in New York on April 22 to sign the Paris Agreement, demonstrating that we have the political momentum to achieve this.
"Even if current pledges are fulfilled, the world is on a path to over 3 degrees C of warming, well above the global goal of 1.5 degrees set in Paris; and that is without considering that developing countries need support to the tune of $4 trillion to meet these pledges."
On the issue of climate finance, Tosi Mpanu Mpanu said: "The least developed countries are the least responsible for climate change, with developed countries bearing both the historic responsibility and the capacity to respond. Public finance to support developing countries needs to rise to meet the challenge that lies before us."
On the importance of adaption, Tosi Mpanu-Mpanu stated: "The earth's oceans are rising, disease is spreading, our land is no longer producing the food we need to survive. The world must adapt to meet the unavoidable impacts of climate change head on, or face the consequences."
Tosi Mpanu-Mpanu also emphasised the necessity of pre-2020 action: "We cannot sit idly waiting for the Paris Agreement to commence, the window of opportunity to act on climate change is closing. We must harness the power of fresh global cooperation to strengthen pre-2020 action."