It is interesting how time flies and, very soon, it shall be time for COP 21 in Paris, France; six months since COP 20 in Lima, Peru and two weeks since the Bonn meeting in Germany.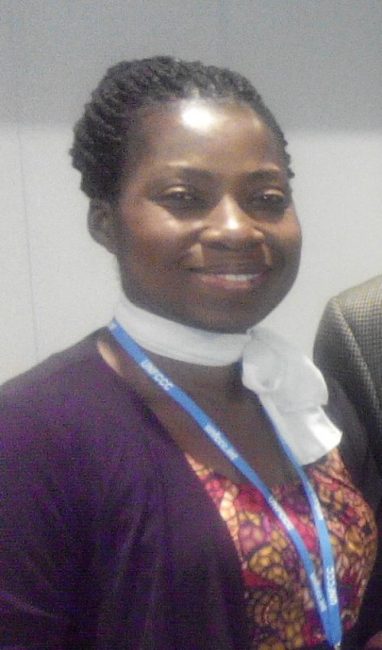 In the interim the clock ticks, the climate keeps changing, the impact is not abating and our vulnerability keeps increasing.
With the international deliberations over Nigeria, like other party members, has returned home to our domestic constituents to re-examine the decisions reached at Lima.
No doubt, the decisions at Lima will have to be x-rayed in the context of our home-grown electoral interests, national discourses and domestic political institutions. In coordinating our national response, the desire has always been, as is also applicable to most other countries, to do so in a way that will not entail accepting more responsibility than other parties or groups. Thus, the trend in the negotiations has been, first to ensure the preservation of national/domestic interests.
It is in line with this that it becomes very necessary to commend the renewed efforts by Nigeria to become more active at the negotiations and activities leading to the COPs. Indeed, Nigeria is far more serious and coordinated now than some years back. It will be necessary to complement these efforts with our submission of our climate change action plan, or the Intended Nationally Determined Contributions (INDCs).
Perhaps in that same spirit one will suggest that it is also time to be more vocal – particularly against the developed countries who employ the services of lobbyists to achieve their aims – over continuous emission reduction at the expense of the more vulnerable developing countries like Nigeria. Particularly disturbing is the role of the fossil fuel lobbyists who are increasingly more determined each year to thwart the efforts at a new or post Kyoto agreement.
At COP 15, there was evidence that the fossil fuel lobbyist used their domestic influence to sway state negotiations in Copenhagen. About $20 million was spent by US Electric Utilities, $3.4 million by the coal mining industry and $35 million by the oil and gas industry just on political contributions to state representatives to ensure that the interest of the energy industry was protected at COP 15.
Similar situations played out at subsequent COPs. For instance at COP 19 in Warsaw, corporations with a direct conflict of interest in the treaty's success got delegates and even sponsored talks. In fact, COP 19 is believed to be the first UN Climate talks to have corporate sponsorship with some of the biggest climate crooks as official "partners."
COP 20 was also not different. At Lima, these lobbyists even had direct engagement with UN officials or body like the Lima Paris Action Agenda (LPAA) of the Office of the Secretary General of the United Nations and the UNFCCC Secretariat.
Indeed the role of these fossil fuel lobbyists have made critiques to see UNFCCC as capitalist in nature and to call for an alternative to UNFCCC.
It is time for G77 and Nigeria in particular to take a stand so that Paris 2015 will not go the way of Copenhagen.
There is a sense of urgency here to which Nigeria, Africa, G77 and Nigerian NGOs must rise up to and ensure that the fossil fuel lobbyists are chased out of the COP or at least not allowed to have their way, especially at COP 21, if we are to make good success. This should be our stand.
By Dr Erimma Orie (School of Law, National Open University of Nigeria)