Over 300 academics from six continents on Thursday, June 24, 2021 called on countries and governments to press pause on plans to open up the deep sea to mining.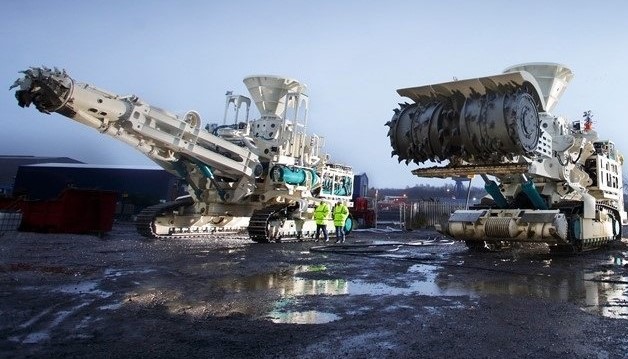 The cadre of leading ocean experts in a statement argue that far too little is known about these sensitive and important ocean ecosystems, which are already under stress from climate change, bottom trawling and pollution, as well as potential impacts of mining.
"The health of our oceans – and us – depends on halting plans to begin deep-sea mining now," said Douglas McCauley, a professor at the University of California, Santa Barbara.
"Mining is simply too risky an enterprise to take up in an already overstressed ocean. Science today indicates that deep-sea mining would threaten unique and important species, would inflict irreversible damage to sensitive ocean habitats, could source toxins into seafood via the formation of contaminated wastewater plumes, and might threaten the capacity of our ocean to store carbon and slow climate change. There are many alternate viable pathways that would allow us to do business uninterrupted without ever needing to start mining the deep ocean," McCauley added.
The signers, who study a range of ocean disciplines, hail from the United States, the United Kingdom, Trinidad and Tobago, Germany, Sweden, Portugal, Russia, France, Saudi Arabia, Japan, Norway, Australia and Canada. By issuing this statement, they join a growing global chorus of more than 90 NGOs, environmental leaders such as David Attenborough, Fiji Prime Minister Voreqe Bainimarama, and ocean scientists around the world that have all spoken out on the hazards of ocean mining.
In the statement, scientists urge that a healthy, functioning ocean is vital for human well-being and the planet and that the decision about whether to start mining the deep sea should only be made when we have a better understanding of what is at stake.
Sometime in the near future, perhaps even in the next year, the International Seabed Authority (ISA) is expected to adopt the regulations that would allow deep-sea mining to begin in the high seas – an area of international jurisdiction where all countries and people have a responsibility and claim over biodiversity and resource management.
In anticipation of this announcement, companies are wrangling to secure a foothold in the emerging industry, with some already testing their mining machines on the seabed. One million square kilometres – including an area the width of the continental U.S. or almost twice the size of France – has already been set aside for mining, which could begin by 2024 if approval from the ISA Council comes through this year. Some of the governments that already hold exploration licenses and are now lining up to mine the ocean floor include Brazil, Jamaica, Russia, U.K. and Japan.
The scientists signing the statement argue that it is too soon to move from exploration to exploitation of the seabed and that "sufficient and robust scientific information" needs to be collected before governments can make a decision about whether to open up an entirely new frontier of the ocean to large-scale industrial resource exploitation.
"To improve ocean health, we need to take an ecosystem-approach to international ocean governance. The negotiation of a new treaty for high seas biodiversity provides an opportunity to bridge current regulatory silos," said Sebastian Unger, who leads work on ocean governance at the Institute for Advanced Sustainability Studies in Germany.
This community statement from scientists follows a recent statement from major companies, such as Google, BMW, Samsung and AB Volvo Group, that they will not use minerals from deep-sea mining in their supply chains.
Scientific research has already shown how deep-sea mining could have grave impacts on ocean wildlife, might negatively impact fisheries and could set us further behind in the fight against climate change by disrupting the capacity of large swaths of the ocean to capture and store carbon.
Deep-sea mining will result in the immediate loss of biodiversity and is even likely to lead to the extinction of species and destruction of sensitive habitats through various aspects of the mining process. Waste ejected overboard by mining motherships could create large plumes, leading to toxic and suffocating pollution that will spread widely beyond the machine footprint. Noise, vibrations and light pollution from the mining equipment could stress whales and other marine life.
The scientific research currently available is only a small fraction of the knowledge needed to fully understand these unique ecosystems, the life within and the potential impacts on them from deep-sea mining. In the statement, the scientists call attention to the fact that the United Nations Decade of Ocean Science for Sustainable Development (2021-2030), which began this year, provides an opportune period in which to collect more information about the species and ecosystems that could be affected.
"Over 300 scientists have spoken: Pausing deep-sea mining now will prevent untold damage to ocean wildlife, economies and people," McCauley said.