The New Zealand government is taking a more active role in managing the challenges that a booming tourism industry brings while protecting its biggest draw card, its pristine landscape.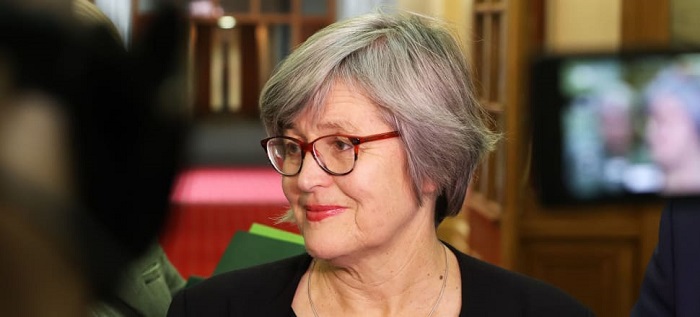 The country's Ministry of Tourism teamed up with the Ministry of Environment on Thursday, May 16, 2019 for the first time to present a joint tourism strategy in the northern city of Rotorua.
"New Zealand's natural and cultural heritage is at the core of our tourism industry and our national identity," Conservation Minister Eugenie Sage said.
Sage said that while the country was previously just playing catch up with increasing visitor numbers, the new strategy offers a more sophisticated approach to decide where infrastructure is needed.
Funds for the necessary upgrades will come from a provincial growth fund as well from as from a visitors' levy announced by the government in 2018.
From October 2019 the country will charge tourists 35 New Zealand dollars (23 dollars) upon arrival in the country.
The estimated 80 million dollars are set to be spent on environmental purposes and investment in infrastructure capable of coping with the growing numbers.
The levy was agreed in 2018.
The Pacific country of 4.9 million inhabitants welcomed 3.8 international visitors in 2018, a number that is expected to exceed five million by 2025.
"As visitor numbers rise, we must ensure the tourism industry is part of the solution for our biggest conservation challenges including climate change, impact of pest species, and habitat loss and degradation,'' Sage said.