An ecologist, Mr David Michael, has called for an effective regulation policy to ensure legal protection of endangered species in the country.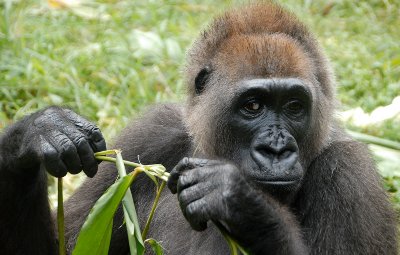 Michael made the call in an interview with the News Agency of Nigeria (NAN) in Abuja on Thursday, May 16, 2019.
The ecologist was speaking on the commemoration of the 2019 World Endangered Species Day scheduled for May 17 annually to create awareness on the need to protect the species from going extinct.
He underscored the need for effective regulation policy that would guide hunting, fishing as well as deforestation in the country.
"Regardless of efforts from governments and NGOs to prevent our natural heritage, some of the major factors driving these species into extinction cannot be totally regulated,'' Michael said.
According to him, only a few of these endangered species get legal protection.
The ecologist said that although the fight to preserve biodiversity had been ongoing but a lot of species around the world were considered to be endangered.
"According to the International Union for Conservation of Nature (IUCN), over 16,000 plants, animals, fungi and algae are currently listed as endangered and about 40 per cent are at the risk of extinction.
"For species like the Sea turtle, Gorillas, Orangutans and others.
"There are direct human threats such as over fishing, over-hunting/illegal killing, pesticides, deforestation and habitant fragmentation,'' Michael said.
According to him, the major drivers of population decline and modern extinction are climate change, pollution and species invasive.
"The extinction of species irreversibly narrows the reservoir of potential resource. The repercussion of this limitation is uncertain in the future.
"The Endangered Species Act of 1973 from its possible point of view has advised that it is the best interest of mankind to minimise the losses of genetic variation except the cost is unacceptably large,'' Michael said.
According to him, people often look at the big picture when issues of endangered species are raised.
"It is paramount to note that it is beyond wild life and sea animals but about our plants and every living habitant on the surface of earth.
"Keeping these species safe is not only for their benefits but for humans as well as the food chain from the smallest micro-organism to the largest creatures keeps us alive.
"Notwithstanding the current challenges faced in the conservation of species, humans can apply some measures that are biodiversity friendly,'' he said.
The ecologist also underscored the need for people to be educated on endangered species around and within their environments and why they should not be destroying them.
By Deji Abdulwahab