The Philippines has recalled its ambassador and other diplomats in Canada after the Canadian government failed to ship back garbage dumped in the country over five years ago, the Philippine foreign minister said on Thursday, May 16, 2019.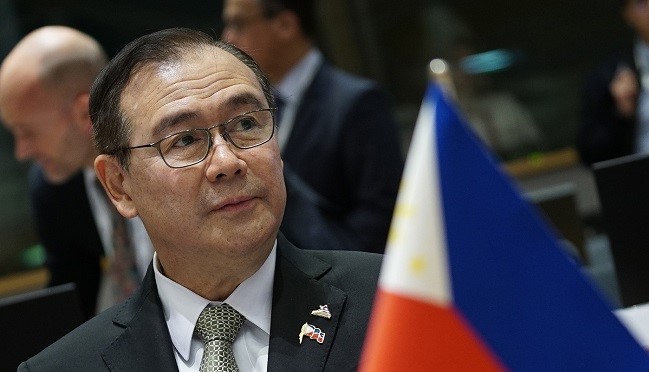 Foreign Secretary Teodoro Locsin Jr said recall letters were sent out at midnight to the Filipino diplomats, who were instructed to "get the next flight out" of Canada.
"Canada missed the May 15 deadline.
"And we shall maintain a diminished diplomatic presence in Canada until its garbage is ship bound there.
"To our posts in Canada: You have your orders. You are recalled. Get the next flight out," Locsin said in a tweet.
President Rodrigo Duterte had given Canada till Wednesday to take back the waste which was sent to the Philippines in batches from 2013 to 2014.
Duterte warned of a diplomatic falling out if there was no immediate action from Ottawa.
Locsin said his order was triggered by the failure of Canadian officials to show up at a recent scheduled meeting with officials from the Philippines' Bureau of Customs.
Over 100 containers of waste from Canada, consisting of household trash, plastic bottles and bags, newspapers, and used adult diapers, were shipped to the country and misdeclared as plastic scraps.
Canada had insisted then that the dumping was not supported by its government and that it was a private transaction.
The Philippine government has repeatedly demanded that Canada take back the waste.
The Canadian government has said it is working on resolving the dispute, although no definite resolution was offered.
It amended environmental laws in 2016 to set liability for private companies in such cases and to compel them to take back the waste.
Adam Austen, a spokesman for Canada's foreign minister, Chrystia Freeland, said in an emailed statement on Wednesday that the country remained committed to taking back the trash for disposal.
"We have made an offer to repatriate this Canadian waste and continue to be closely engaged with the Philippines to resolve the outstanding details," Austen stressed, to ensure the shipment's return to Canada as quickly as possible.