Director General of National Biosafety Management Agency (NBMA), Dr. Rufus Ebegba, has said that regulators of modern biotechnology need to be necessarily trained so as to ensure that Nigeria benefits maximally from the technology.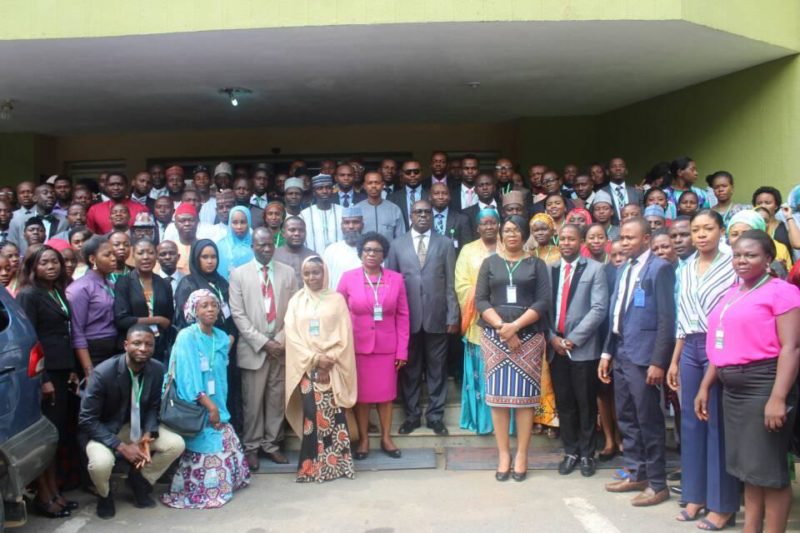 Dr Ebegba made the observation while opening a training session for staffers of the agency organised in conjunction with M and A Global Projects entitled, "Capacity Building for Effective Biosafety Management in Nigeria" in Abuja on Monday, October 23, 2017.
He said that, due to the evolving nature of technology, the need to train and retrain members of staff who will be regulating products of the technology in the country cannot be over-emphasised.
The four-day training session, according to Dr Ebegba, is part of the federal government's strategic effort to build the capacity of staff to ensure effective regulation of modern biotechnology in the country.
He said that the agency was not established by government to stop genetically modified organisms (GMOs) nor to promote it but to ensure it is safe to human health and the environment.
He added: "Biosafety is very crucial to our national economic strives that will bring about more agricultural yields for food sufficiency and profits for Nigerian farmers.
''The issue of biosafety has been on the front burner. Even the permits granted by the Agency last year have been criticised by many environmentalists. NBMA has been taken to court but we are not deterred. There is a need to equip our staff for proper regulation as we will not allow Nigeria to become a dumping ground for unsafe GMO products.'
Our key responsibility is to serve as an unbiased umpire to ensure that the practice modern biotechnology is safe for the people while it boosts the economy.
Also speaking, Director, Environmental Biosafety and General Release, Chinyere Nzeduru, said the workshop is meant to equip the staff of the Agency with relevant skills needed for the discharge of their duties.
"This Agency is a very sensitive one as issues of modern biotechnology are very technical and require people who are up to date and knowledgeable to carry out biotechnology regulations in the country. Hence the constant training of staff," she said.
The four-day training is aimed at building the capacity of the staff in legal, scientific, technical and economic areas as it pertains to biosafety in the country.