Menstrual Hygiene Day, 28 May, is a day to celebrate women, a day to talk about periods, and a day to think about the billions of women in the world without a toilet and the millions without access to safe water, as well as the impact this has on menstrual hygiene.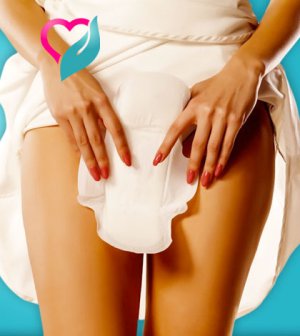 The widespread lack of access to toilets and water in the world has a devastating impact on girls and women. One in three women do not have access to a toilet during their periods; having to find a safe place to go to the toilet in the open is undignified and risky.
Stigma about menstruation means women do not seek the help and information they need, while the lack of hygiene facilities in schools isa major reason for young girls dropping out of education when they reach puberty. UNESCO estimates one in 10 African girls miss school during their periods, leading to a higher dropout rate.
In developing countries like Nigeria, many women do not have access to sanitary products to manage their menstrual hygiene and have to use items like rags, newspaper or leaves instead.
Barbara Frost, WaterAid's Chief Executive Officer, said: "Every day, 800 million women have their period, and yet most of us consider it an embarrassing and taboo subject. There are even elaborate euphemisms to avoid saying the word 'period'.
"Menstruation is an important women's issue. One in three women around the world do not have access to a toilet during their periods and millions more suffer discrimination because of beliefs that they are 'contaminated' or 'impure'.
"More needs to be done so that every woman and girl has access to water, sanitation and hygiene by 2030."
Nearly every culture in the world has its own set of myths about periods.
In Nigeria, it is believed that a touch from a menstruating woman will cause milk to curdle, plants to die and a mirror to lose its brightness. In Nepal, the belief that menstrual bleeding makes women 'impure' has led many to be banned from entering their own houses or interacting with family members while menstruating. And in the UK, many still believe that swimming during menstruation makes women more prone to attacks by sharks.
Clarisse Baghnyan, Coordinator of WaterAid's Regional Learning Centre for Sanitation, said: "We continue to call for a drastic shift in our thinking and attitude so that we can bring an end to the stigma that still surrounds menstruation. We must ensure that our girls have decent and separate toilet facilities in schools along with hand-washing facilities otherwise their health is put at risk and they are likely to miss or drop out of school rather than face humiliation because of a lack of privacy.
"It's time to start talking about this issue. By talking about periods, we can help normalise this natural process and help girls and women live healthier and more dignified lives."
Last year, WaterAid joined a coalition of organisations including the United States Agency for International Development (USAID) and Save the Children, to declare the first-ever Menstrual Hygiene Day. This year marks the second commemoration of the day.
This year, the UN will finalise the Sustainable Development Goals, guiding the path of development for the next generation with the aim of eradicating extreme poverty by 2030. WaterAid is lobbying for a dedicated goal on water and sanitation and inclusion of water, sanitation and hygiene into goals, targets and indicators on health, education and gender rights. No woman should have to deal with her period without the security and dignity of a safe, private toilet.
WaterAid is part of action/2015, a global movement of 1,200 organisations in 125 countries working to ensure a better future for people and our planet in this transformative year for tackling poverty, inequality and climate change.