The National Tobacco Control Bill Coalition has commended President Goodluck Jonathan for Signing the National Tobacco Control Bill, calling it an extraordinary public health legacy.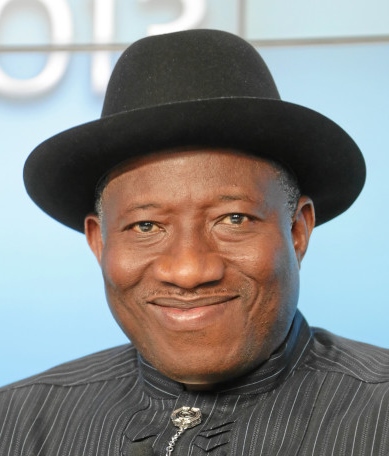 In a statement issued Wednesday, May 27 2015, the coalition comprising the Civil Society Legislative Advocacy Centre (CISLAC), Environmental Rights Action /Friends of the Earth Nigeria (ERA/FoEN) and Nigeria Tobacco Control Coalition (NTCA) also commended members of the 7th National Assembly for fast-tracking the bill process so that it was ready for the President's assent.
CISLAC Executive Director, Auwal Musa Rafsanjani, described the bill's presidential accent as a remarkable step in efforts to protect the Nigerian people from the dangerous effects of smoking.
"We salute the courage of President Jonathan in signing this bill to law, ignoring overtures by the tobacco industry to frustrate every effort to enact a comprehensive tobacco control legislation in Nigeria."
Director Corporate Accountability Campaigns, ERA/FoEN, Akinbode Oluwafemi, noted: "Though there is no perfect bill, more work needs to be done in ensuring that every Nigerian is protected from the harmful effects of tobacco. This bill is however providing Nigeria the necessary framework for action both at the local, state and national levels.
"Tobacco is major public health challenge and it is a welcome relief that Nigeria has finally join the league of nations that have taken proactive steps to protect their citizens."
Project Manager at NTCA, Gbenga Adejuwon, urged government to immediately ignite processes and mechanisms that will ensure effective implementation of the law.
"We want to thank Mr. President for signing the bill into law. The immediate action should be on implementation. We want to see the Ministry of Health rising up to the occasion by leading all stakeholders for effective implementation of the law."
The National Tobacco Control Law is aimed at regulating the production, sale, marketing and consumption of tobacco products in Nigeria.
The highlights of the law include: ban of smoking in public places, ban of tobacco advertising sponsorship and promotion, ban of sale of cigarette in single sticks, ban of sale of tobacco products to minors, mandatory warning messages on cigarette packs among others.
The tobacco bill was initially passed in 2011 but was not accented to by President Jonathan.
The bill has all these years received tremendous support from public health advocates and public health professionals.