The flooding that began in Nigeria in June has been labelled the worst in at least a decade, severely impacting 29 of the 36 states in the country. According to the latest reports that were made public, more than 2.8 million people have been directly affected by the floods. At least 603 people have lost their lives, more than 2,500 have been injured, and nearly 2 million have been evacuated (or fled from) high-risk areas.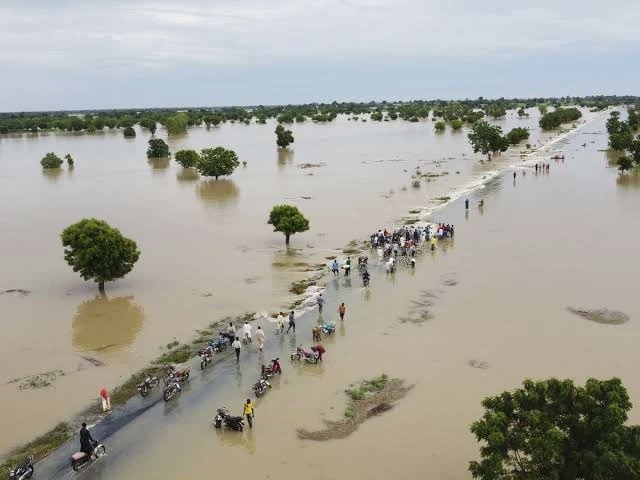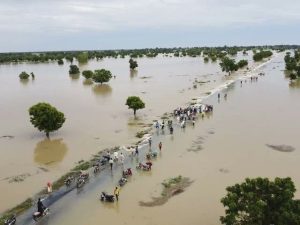 In addition to this, more than 266,000 acres of farmland and 200,000 houses have been either completely destroyed or damaged. While the rain may have subsided, for now, a tremendous amount of effort and aid are required to help the affected recover sufficiently.
Moving Towards a Recovery Response
With the floodwaters receding and the immediate dangers eliminated, humanitarian efforts have moved from an emergency response to a recovery response. Despite this shift in approach, many of the basic needs within the affected communities remain the same. This includes the pressing need for safe shelter, access to clean water, food, and sanitation. There is also still a big need for primary health care services and large-scale interventions aimed at the prevention of potential disease outbreaks.
With so much farmland being destroyed as well, measures must be put in place to address food security and malnutrition. Agricultural support being offered by global humanitarian organizations include the replacement of assets such as tools and seeds to mitigate the crop losses.
Charity Begins at Home
Those fortunate enough to move back to their homes find themselves faced with the colossal task of assessing and repairing the damage caused by the flood water. The extent of the flood damage and the repair efforts required will depend on a number of factors. In some parts of the country, pooled water remained in homes long after the rain stopped. Getting rid of lingering moisture by any means possible was the main priority of thousands of families trying to save their homes. Unfortunately, the longer a structure and its contents remain wet, the greater the damage will be. As a result, tons of saturated building materials and personal belongings were beyond repair.
Preparation is Now Key
Although there is more factor to blame for this year's devastating floods, the main culprit is believed to be the government's failure to plan for the seasonal floods. Nigeria's National Emergency Management Agency (NEMA) advised all relevant parties to urgently take proactive steps to mitigate certain climate conditions. Unfortunately, these recommendations fell on deaf ears in many parts of the country as many rivers and reservoirs overflowed.  In addition to the government's failure to plan, this year's floods were exacerbated when the excess water from Cameroon's Lagdo Dam was released towards the middle of September.
Although Nigeria has been in need of a buffer dam to prevent this intense flow of water since the early 1980's, it still does not have one. To prevent a repeat of this year's devastating situation in years to come, extensive planning and preparation have to be implemented immediately.
The 2022 floods in Nigeria were the worst in more than a decade. In order to minimise the risk of future flooding of this extent occurring, adequate preparation needs to be prioritised.
By Jackie Edwards