Kenya's Agriculture Ministry on Monday, May 18, 2020 said it will, in July, use drones and mobile applications to help assess the impact caused by desert locusts.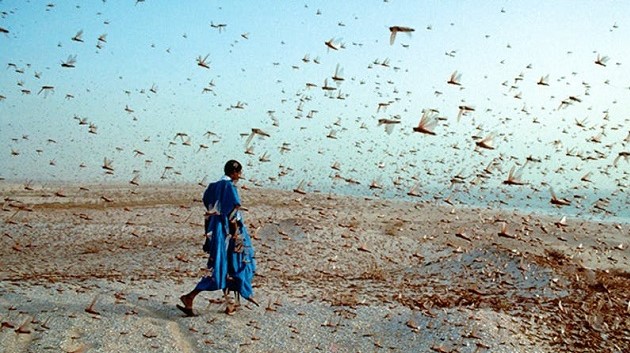 Peter Munya, Cabinet Secretary for Agriculture, Livestock, Fisheries and Cooperatives, said that the technology is coming in handy, given that some regions that are heavily affected by the locusts are hard to reach.
"We have commissioned a desert locust invasion impact assessment exercise to determine their effects on agriculture since they were reported in the country in December last year,'' Munya told journalists in Nairobi.
A survey of locust that is funded by the United Nations' Food and Agricultural Organisation (FAO) will be carried out in 16 counties of Kenya that had been ravaged by the desert locusts.
The Kenya Red Cross will lead the survey that will officially be handed over to the government in July.
"The survey will determine the extent of damage by the locusts in crops, pasture, environment and natural resources,'' Munya added.
He noted that due to the COVID-19 pandemic, invasion by desert locusts and the current floods resulting from the ongoing rains, farming community will be adversely affected in terms of food security and livelihoods.
Tobias Takavarasha, representative of FAO in Kenya, said that the survey will advise on the recovery efforts to rebuild what had been lost by farmers.
"The findings will guide and inform future government preparedness in managing such events,'' Takavarasha added.
He said that the UN agency has put a range of tools such as the mobile app eLocust3M that enables field officers to record where they encounter locusts, what stage of development they are in and what areas were treated.