The Kaduna State Government has presented its Sustainable Development Goals (SDGs) Report 2017 at the UN, becoming the first state in Nigeria to launch local SDGs data and strategy development for implementation.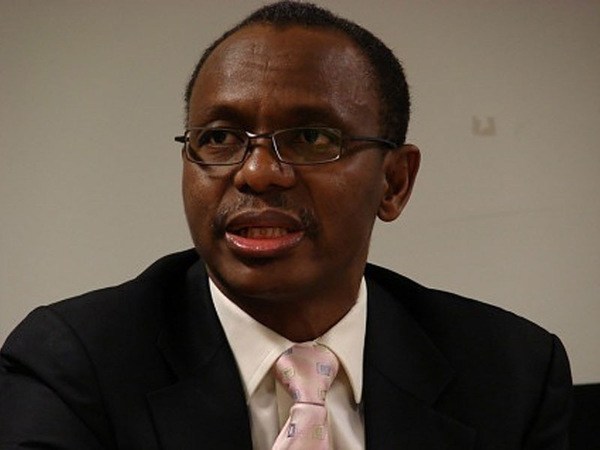 Deputy Governor, Barnabas Bala, said on the sidelines of the ongoing UN General Assembly, that the report highlighted key policy actions and progress being made so far towardbachieving some of the SDGs.
He added that it identified the baseline status of the SDGs in the State, highlighted key policy actions, progress being made and concluded with actions for the state to consider going forward.
"The Sustainable Development Goals are an integral part of Kaduna State's efforts to improve the livelihoods of the state's residents.
"By providing comprehensive targets for all aspects of development and coordinating the efforts of all actors. Kaduna will only achieve its potentials if it achieves the SDGs by the target date of 2030.
"To this end, the Kaduna State Development Plan 2016 to 2020 has fully integrated the SDGs and specifies concerted policy actions to help achieve each goal," he said.
Bala said the goal of the State Development Plan was to achieve inclusive economic growth and socio-economic transformation that translates into substantial improvements in the quality of lives of citizens, through higher productivity and competitiveness.
He said: "The very first step on the journey to sustainable development has therefore been to generate sufficient data – a baseline to understand where Kaduna State stands in relations to the goals.
"This is to help guide policy interventions to target the deepest and most persistent pockets of poverty.
"The Kaduna State Bureau of Statistics was given the mandate to generate the State's statistics with the passage of the Kaduna Bureau of Statistics and Statistical System Law of 2013.
"In 2015, the State Executive Council declared a data revolution and since then has invested heavily in establishing the State statistical system and is climbing a steep learning-curve.
"To fill the gaping hole in the State's data, the Bureau has conducted a range of innovative new surveys and institutionalised the role of data in planning and monitoring across government."
The event was attended by the Minister of State for Budget and National Planning, Zainab Ahmed; Wife of Kaduna State Governor, Aisha El-RufaiEl-Rufai; and the state's Commissioner for Budget and Planning, Muhammad Abdullahi.