Communities from peatland regions around Indonesia on Thursday, May 18, 2017 joined a global forum in Jakarta on solving the problems they are facing, and to share experiences for those facing similar problems around the world.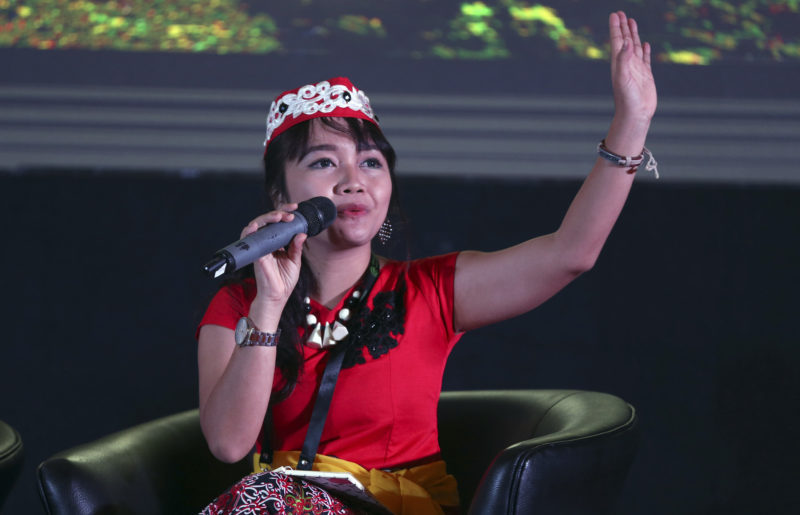 Local communities were at the centre of discussions among policy makers, scientists, business leaders, civil society representatives and others at the "Global Landscapes Forum: Peatlands Matter" event, led by the Centre for International Forestry Research (CIFOR), together with Global Landscapes Forum (GLF) partners the World Bank and UN Environment (UNEP).
Stakeholders from other tropical countries, including the Republic of Congo and Peru, also gave their perspectives, putting peatlands into global focus.
"Peatlands are not just land, but our identity as Dayak people," said Emmanuela Shinta, an indigenous leader from the Ranu Welum Foundation at the opening plenary. "I'm here to bring the stories from the ground, from those who need to be heard."
CIFOR's Director General, Peter Holmgren, announced that communities would be at the core of activities for the Global Landscapes Forum as it enters a new phase, connecting the Sustainable Development Goals and the global climate agenda under the Paris Agreement.
"Peatlands provide livelihoods for millions of people worldwide and have tremendously important environmental functions. We need to support local communities in finding the best way forward," he said. "When we put people first, then we can make progress for the climate too. The reverse order is not desirable, or even possible."
Via video address, UNEP Director, Erik Solheim, commended the work being done on peatlands by the Indonesian Government.
"The Government of Indonesia is making efforts to restore water back into the ground and reforest peatland areas. These efforts are part of a commitment from President Joko Widodo to restore 2 million hectares of peatland by 2020 – a great goal. We need more efforts to restore and protect peatlands," he said.
CIFOR has been leading global research on peatlands for more than 20 years. Peatlands support local livelihoods, are home to diverse and endangered species, and are vital sources of clean air, water and other ecosystem services. They are also the world's largest carbon sinks.
But these landscapes are at a critical juncture. Draining, burning and conversion of peatlands for agriculture and other purposes are causing severe degradation, threatening the survival of communities, economies and the environment.
The convergence of development and climate challenges in these landscapes makes finding sustainable solutions for peatlands one of the greatest development challenges of our time.