The World Health Organisation (WHO) has lamented that there are many challenges confronting the strengthening of health systems, hence, frustrating patient safety in Africa.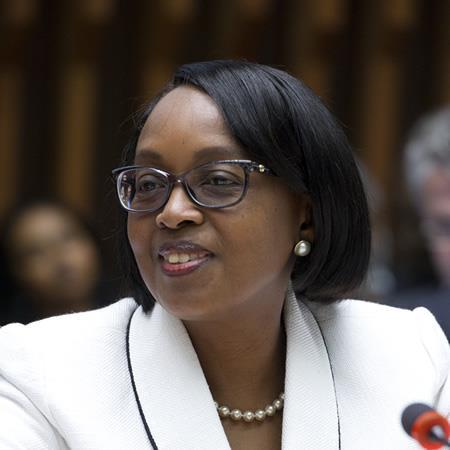 Patient safety, according to the WHO, is the absence of preventable harm to a patient and reduction of risk of unnecessary harm associated with health care to an acceptable minimum.
The WHO Regional Director for Africa, Dr Matshidiso Moeti, stated this  in a massage to mark the first World Patient Safety Day, in Abuja, on Wednesday, September 18, 2019.
Represented by the Officer-in-Charge, WHO Nigeria, Dr Clement Lugala Peter, the Regional Director disclosed that half of the global disease burden from patient harm originates at primary and ambulatory care levels.
While explaining that 80% of harm in these settings was preventable, Dr. Moeti said that "improving diagnosis, prescription and the use of medicines, responsible for most detrimental errors, would significantly reduce the risk of harm."
She further revealed: "Available evidence suggests that 134 million adverse events occur annually in hospitals similar to our setting here in the African region.
"In low- and middle-income countries, one out of every 10 patients in health facilities acquires health care-associated infection.
"More importantly, in developing countries, more than half of all infants housed in units for new-borns suffer health-care associated infections with a fatality rate of between 4% and 56%.
"In turn, while caring for the sick, health-care workers are also exposed to risks such as tuberculosis, hepatitis, HIV and other infections."
She, however, stressed that efforts to improve the health facility environment, enhance practice of infection prevention and control and adherence to standard operating procedures would go a long way in addressing this problem.
She enumerated the many challenges in strengthening health systems to ensure patient safety in the Africa region to include a lack of national policies, strategies, standards, guidelines and tools on safe health-care practices, and ineffective implementation where they exist and inadequate funding.
Other challenges, according to him, include inadequate human resources for health, weak health-care delivery systems with sub-optimal infrastructure, poor management capacity and under-equipped health facilities and ineffective mechanisms for forging strong partnerships to adequately involve patients and civil society in the improvement of patient safety.
The Regional Director, therefore, called on "all stakeholders to make strong commitments, prioritise and take early action, and support the implementation of strategies for ensuring patient safety, managing risks and fostering supportive, learning cultures."
The WHO, she noted,  is committed to support countries in determining the status of patient safety, development and implementation of national policies, guidelines and protocols for enhancing patient safety, as well as facilitating patient safety networks and partnerships.
By Hassan Zaggi