The Nigerian Conservation Foundation (NCF) has inaugurated an orchid garden to immortalise the organisation's former Director-General, Late Prof. Emmanuel Obot.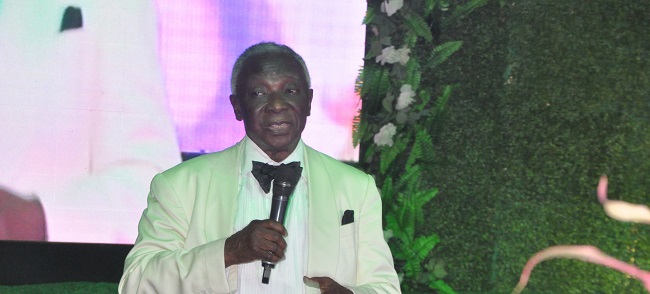 The posthumous honour, held in Lagos, attracted friends and relations of the late orchid conservationist.
Prof. Obot died in the Dana Air crash of June 3, 2012, that claimed many lives.
The inauguration was one of the highlights of the Foundation's 2019 Annual General Meeting to raise public consciousness on the need to protect and conserve wildlife.
Speaking at the event, NCF Chairman, Mr Ede Dafinone, said that the honour was to encourage orchid sustainability in the country, describing the passion of the late scientist as legendary and worthy of emulation.
"Prof. Obot's sterling effort at sustaining the objective of the Foundation cannot be ignored in the scheme of things as regards wildlife preservation in Africa.
"The benefits of protecting nature to mankind that the former DG foresees before his demise was legion both as food and medication," he said.
Dafinone said that the public would do Obot a whole lot of good by becoming nature-friendly and promoting the legacy he lived and died for.
He said that in conserving the environment, people would be sustaining life on earth while the contrary would spell doom for the human race in no distant future.
The President, NCF Board of Trustees, Chief Philip Asiodu, who anchored the garden's inauguration, said that it would be administered to attract orchid lovers worldwide.
"It will remain nostalgic to visiting orchid lovers in order to embellish the dream of the man whose legacy it was," he said.
Asiodu, who appealed to government and organisations for support to the Foundation.
By Uchenna Eletuo