Mrs Eno Etukudoh, 54, says that she and her children have lived at the bank of Calabar River for many years, where open defecation is rampant due to lack of toilets.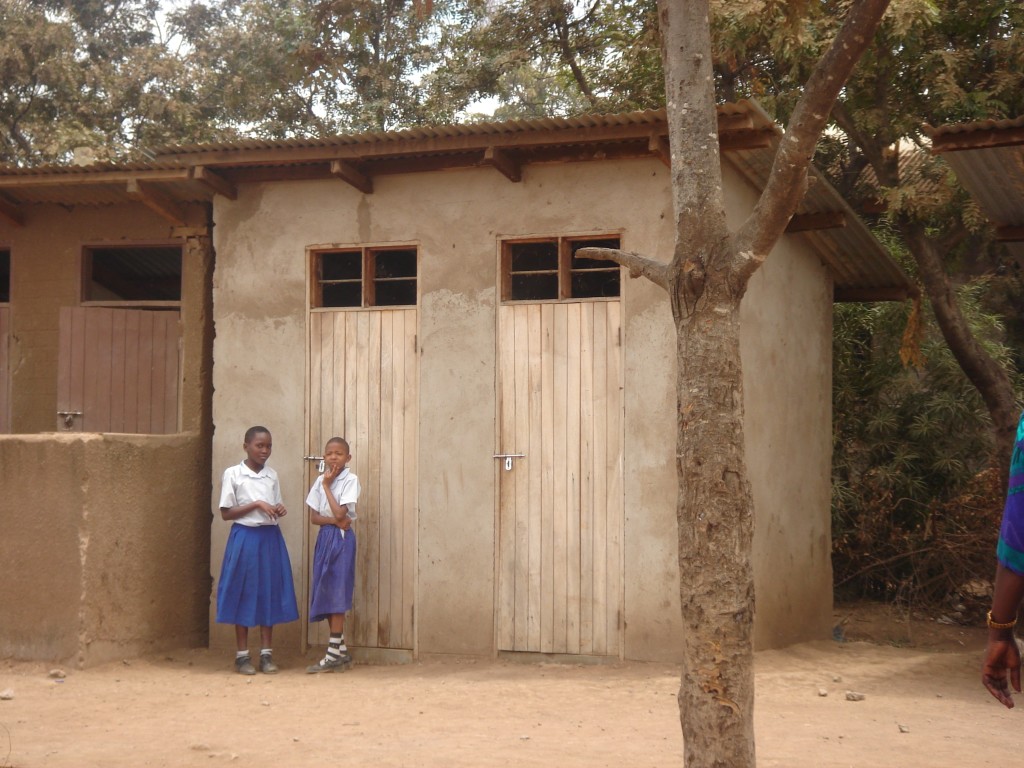 According to her, her business, including fishing and other water-related ventures depend on the water from the river, unaware of the health implications of her lifestyle.
"We carry out our daily activities around Calabar River which we drink, bathe with it, wash our personal kitchen wares and all what anybody can imagine of using water to do.
"The water from the river has been my only source of livelihood as fishing is the hallmark of my career.
"I gave birth to all my children at the bank of the river, we do not have toilet here and what we do is that after we defecate, we use shovel to pack the excreta and pour it inside the river,'' she says.
Similarly, a primary three pupil of Idang Primary School in the community says that her school does not have toilet facilities and pupils often go to the nearby bush to defecate.
In both communities, there have been complaints of sicknesses arising from the practice of open defecation.
The residents confirm outbreaks of typhoid, malaria, diarrhoea and other diseases caused by intake of water from unclean sources.
The residents, therefore, plead with the relevant authorities to look into their plight by providing toilet facilities within the school and also constructing mobile toilets around the community.
The situation in the communities on River Calabar is worrisome to the extent that Samuel Nsaben, a 16-year-old boy says that he has never used the toilet all his life.
According to him, he grows up to using the water as a source through which he evacuates his waste.
Available statistics indicates that Nigeria loses about 1.3 per cent of Gross Domestic Product (GDP) annually due to poor sanitation and one third of that cost is as a result of open defecation.
Pundits have then noted that more than 100,000 children less than five years of age die each year due to diarrhoea; of which 90 percent is directly attributed to unsafe water and sanitation.
They noted that it is also worrisome that most schools in the country from primary to tertiary institutions do not have good sanitation facilities.
Worried by the trend, in November 2018, the Federal Government declared a state of emergency in the Water, Sanitation and Hygiene (WASH) sector.
The declaration re-affirmed Nigeria's commitment to eliminating open defecation in the country by which the government inaugurated a national campaign to jump-start the country's journey towards becoming Open Defecation Free (ODF) by 2025.
In a media dialogue on "Clean Nigeria campaign: Use the Toilets'', Mr Eyo Offiong, Acting Programme Manager, Rural Water Supply and Sanitation Agency (RUWASSA), says that 15.7 per cent of schools in Nigeria had basic water and sanitation services.
Offiong said that the percentage signified low WASH facilities in the educational sector, calling for an increase in the number of WASH facilities across the educational sector in the country.
According to him, there is need for adequate water and sanitation facilities in schools to aid teaching.
"It is for government to ensure the political will and commitment to the provision of water in schools as well as basic sanitation facilities to expand beyond the communities or local government where the donor partners are involved in.
"It is for government to commit funds into ensuring that this happens. The good thing about the statistics is that it brings clearly what needs to be done and how it can be done.
"The government has gone further to drill over 200 solar powered boreholes in the past six months and the process of completion is ongoing,'' he said.
Offiong said that Gov. Ben Ayade of Cross River State had also committed $3 million annually for the next five years to make the state Open Defecation Free.
"Going by the statements of the governor, the state is ready and willing to move ahead to ensure it becomes open defecation free state and to drive the state in education and health,'' he said.
The acting manager also noted that to drive the initiative, six local government areas of the states had been declared Open Defecation Free which is the highest in the country.
He said that the local governments included Obanliku, Bekwara, Yala, Ikom, Boki and Yakurr.
He said that the state had provided 20,367 new household latrines under the Water Supply and Sanitation Council Programme, while 4,088 volunteer hygiene promoters were trained on hygiene practices.
Mr Bioye Ogunjobi, WASH Specialist, United Nations Children Fund (UNICEF), observed that Nigeria "has 13 local governments certified open defecation areas.
He added that Jigawa and Bauchi State had more than 3,000 communities certified Open Defecation Free.
He explained that in terms of geopolitical zone, North Central had the highest percentage of 53.9 per cent of its population still practising open defecation.
He said that the North East has 21.8 per cent of population also practising open defecation, while North West has 10.3 per cent, South East; 22.4 per cent, South South; 17.9 per cent and South West; 28.0 per cent.
Ogunjobi said that one in four Nigerians defecate in the open and 16 million of those who practice open defecation live in the North Central part of the country.
He also said that N35 million Nigerians practised unimproved sanitation, while 30 million practiced limited sanitation.
"There are 43 million people who practise basic sanitation and 37 million practise safe managed sanitation,'' he observed.
The WASH specialist also said that UNICEF was working hard towards making
Nigeria Open Defecation Free and urged the media to redouble the effort by raising awareness on hygiene.
Mrs Yemisi Akpa, the Chief Scientific Officer, Federal Ministry of Water Resources, said that the achievement of the 13 Open Defecation Free local government areas in the country was not enough as more efforts would be needed to ensure good hygiene practice by 2025.
Akpa said that to achieve Open Defecation Free by 2025, there would be the need to provide an average of 100 household latrines annually in all the 774 local government areas.
She urged Nigeria government to constitute a technical working group to operationalise the National Roadmap toward Open Defecation Free.
She also called on the Cross River State Government to be more committed through funding to deliver the remaining 12 local government areas that have yet to be Open Defecation Free.
By Funmilayo Adeyemi, News Agency of Nigeria (NAN)