An environmentalist, Ms Gloria Bulus, has stressed the need to curb the menace of plastic pollution in drainage and waterways for a safer environment.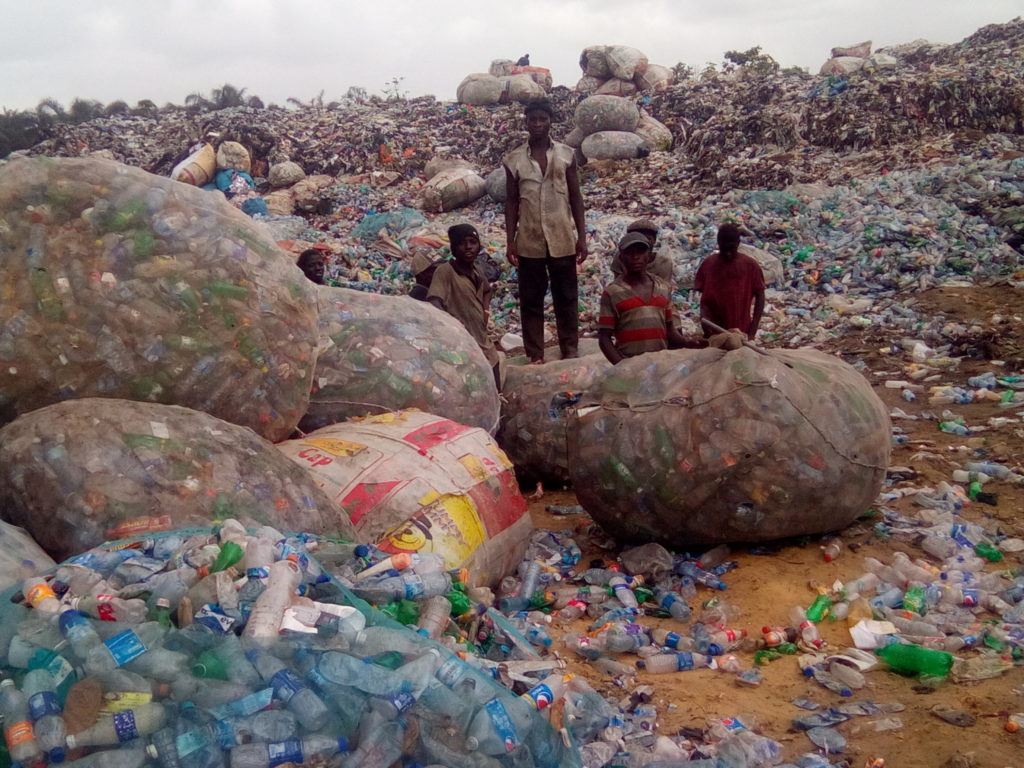 Bulus, the founder of Bridge-That-Gap Initiative, highlighted means of curtailing plastic pollution in an interview with the News Agency of Nigeria (NAN) on Thursday, March 7, 2019 in Lagos.
The expert said that it was pertinent for Nigerians to be environmental conscious and take personal responsibility if the country would be plastic pollution free.
"We must first create a consciousness for environmental protection and a culture of understanding the implications of not protecting our environment.
"It is the responsibility of everyone both young, old, different classes and backgrounds to reduce plastics in our waterways.
"We must also reduce the use of plastics and plastic waste by applying the four Rs principle through Reuse, Refuse, Remove, and Recycle to beat plastic pollution.
"To reuse, we must avoid single-use plastic bags.
"Reusable shopping bags are advisable. Instead of buying water in plastic bottles, invest in a water filter and reusable water bottles.
"To refuse, we must reject straws and disposable cups, plates and cutleries etc. and to remove, we must pick up plastic trash in our surroundings and dispose properly.
"We must engage in recycling plastics. There are very beautiful innovative products that plastics can be made into," she said.
Bulus called for the strengthening of environmental laws, stressing the negative effects of continuous plastic pollution on the environment.
"We must strengthen our laws to address plastic waste in our waterways and make them enforceable to curb plastic pollution.
"Awareness on the negative implications of plastics pollution should be on the front burner of advocacy efforts, if we are serious about beating pollution.
"Plastics are non-biodegradable and contain toxic pollutants that damage the environment causing land, water, and air pollution.
"The breakdown of biodegradable plastics releases methane, a very powerful greenhouse gas that contributes significantly to global warming.
"Researches have shown that it takes hundreds or even thousands of years for plastic to break down, hence the damage to the environment is long-lasting.
"Plastics get into our drainage systems and block them, making some places more susceptible to flooding during the rainy season.
"It also contaminates freshwater systems, farmlands etc," Bulus said.
By Mercy Omoike