Some experts have advocated for the promotion of study of geography at the secondary school level for Nigerians to have knowledge about climate change early.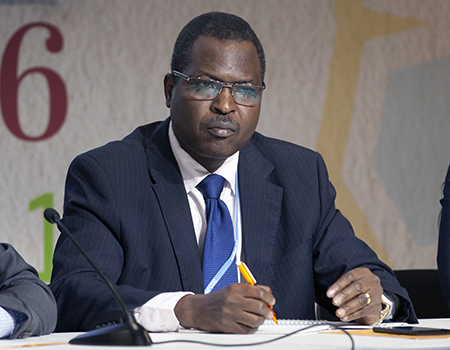 The experts made the call during separate interviews with the News Agency of Nigeria (NAN) in Ibadan, Oyo State, on Thursday, March 7, 2019.
Mr Tolu Afolayan, the Director, GIS Konsult, Centre for Agricultural Development and Sustainable Development (CEADESE), Federal University of Agriculture, Abeokuta, underscored the need to have adequate knowledge on Geographic Information Science (GIS).
Afolayan said that promoting the knowledge on GIS through the study of geography at the secondary school level would help Nigerians to know how to mitigate effects of climate change early.
"Geography education presents an entry point in secondary schools to fortify youths with information and technology needed to survive present day challenges of climate change as well as fortify and prepare students for sustainable development.
"In the secondary school, GIS is a topic under geography, and we are working with the Association of Nigerian Geographers to raise mentors to work with teachers and there is so much progress we are seeing now.
"We have mentors in six regions and all of us have reached out to students,'' the director said.
According to him, one of the most exciting things is the impact of GIS across the regions as students are now thinking of societal problems and ways of solving them.
Afolayan said that successive governments and curriculum developers had ignored the role of geography in furthering sustainable development among the newer generations, adding that they had also relegated its relevance.
"The situation is now so bad that some schools opt to teach other subjects that are thought to be in demand for successful careers in place of geography.
"And students are disenfranchised because teachers seem to merely copy out the basic facts to them which they memorise and regurgitate just to pass school examinations,'' Afolayan said.
According to him, GIS Konsult has embarked on innovative ways to change the narrative such as its collaboration with the University of Ibadan to promote sustainable development.
Afolayan added that it also partnered with Association of Nigerian Geographers, teachers of geography in secondary schools and state ministry of education on a project called "GEOHACKTHON''.
According to him, the project is an innovative technology road map that will encourage the development of solutions required in various fields through geography.
Dr John Oyedepo, also of CEADESE, said that there had been series of innovation and cutting-edge technology in farming using GIS such as precision farming and supplemental irrigation farming.
"There are ways to helping the farmers and one of the things we are doing is Climate Information System by which we will be able to forecast when the rain will stabilise.
"And then we can tell the farmers the time to plant and when there is going to be drought or excessive rainfall at a particular time,'' Oyedepo said.
According to him, all of these are hinged on information system which is encapsulated by Geographic Information System.
"Another thing that we do apart from helping farmers to forecast is that from meteorological satellite, we are able to download information every 15 minutes and we can predict through the information the weather situation,'' he said.
Oyedepo said that the use of precision farming technique would salvage farmers from impending losses because of climate change and ensure food sufficiency for the country.
By Ibukun Emiola