A non-governmental organisation (NGO), the Civil Society Legislative Advocacy Centre (CISLAC), has appealed to the Federal Government to revisit the United Nations Environment Programme (UNEP) report on Ogoniland to facilitate speedy cleanup and remediation of the land.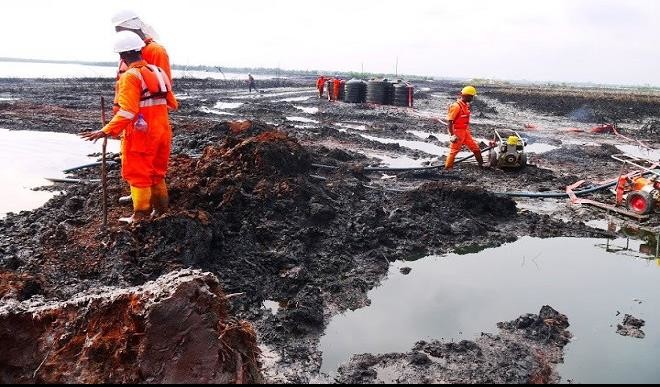 Mr Kolawole Banwo, CISLAC Programme Manager on Environment and Conservation of Nature, who made the appeal at a Media Engagement with newsmen on Thursday, March 7, 2019 in Lagos, said that the fatalities occasioned by pollution in the Niger Delta, particularly Ogoni, had called for serious attention to save lives and property.
According to him, there is need to re-visit and, where necessary, remediate identified sites.
"We are already eight years behind after the report itself was first launched in 2011 and 63 years late after the first oil spill happened in Oloibiri in 1953.
"The Federal Government flagged-off the remediation of contaminated sites in Ogoniland in 2016.
"But, since then, not much has been done in that direction. The wellbeing of the people in Ogoni and the Niger Delta at large is to say the least pathetic.
"Life expectancy has dropped to 40 years, livelihoods destroyed, inhabitants consume contaminated water 900 times above the World Health Organisation (WHO) standards.
"Festival of funerals in the region has become very worrisome, all due to pollution and exposure to environmental hazards.
"This calls for the urgent need to review the remediation techniques, repair, maintain and decommission non-producing facilities," he said.
Contributing, Mr Salaudeen Hashim, Programme Manager, Defence and Security of CISLAC, attributed the slow pace of cleanup and remedial exercise at Ogoni Land to weak institutional and regulatory framework.
Hashim said that companies' collusion, bad governance and corruption were the other factors which needed to be addressed to record significant result from the situation in Ogoniland.
He urged the government to intensify more efforts in ensuring effective institutional and regulatory framework for the region.
Hashim enjoined the Ogoni Communities to take proactive stance against theft and illegal refining.
He said: "The Ogoni Community is exposed to petroleum hydrocarbons in outdoor air and drinking water, sometimes at elevated concentrations.
"Hydrocarbon contamination is found in water taken from 28 wells at 10 communities adjacent to contaminated sites; and without adequate regulation framework in tackling the menace, it will continue to multiply."
By Lilian Okoro