The President, Nigeria Meteorological Society (NMetS), Prof. Clement Akoshile, said on Monday, March 18, 2019 that the extreme hot weather being experienced now would continue until the soil absorbs enough rain water.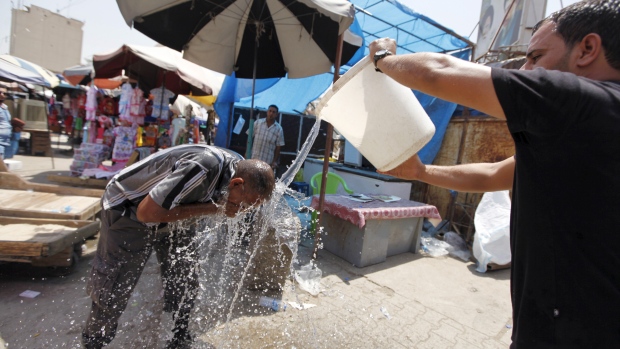 Akoshile, who said this in an interview with the News Agency of Nigeria (NAN) in Lagos, noted that more or less moisture in the atmosphere would affect the temperature and determine whether it would be cool or hot.
"Hot air constantly takes its energy from the earth's surface and is cooling it. If there is more evaporation, the temperature will drop. If there is less evaporation, the temperature will rise.
"Then, when it rains, it pulls it back because the situation has changed. The rain that falls on the earth's surface will still want to evaporate and cause heat.
"What happens is that when there is a hot blanket of cloud, it can result into heat and there will be higher temperatures,'' he said.
Akoshile said that the sun was constantly sending its radiation into the earth's surface, adding that if much of the radiation got through, there would be more heat on the ground, the same way, if less got through, there would be less heat on the ground.
The NMetS president said that what was happening at present was that the weather was hot and many people are feeling the heat as a result of the cloud cover. There might be spontaneous relief when some rain falls.
Akoshile said, however, that if the hot cloud cover was not allowing the air to move freely on its own, the weather would continue to be hot.
"Once the earth's surface becomes dry, it will be difficult for more evaporation to take place. As a result of this, whatever heat that is coming will be heating the surface and end in the air.
"If the moisture were to be retained on the surface of the earth for a long time, then the weather will be cool,'' he explained.
Akoshile said that since there were limited amounts of rain at this time, after the rain has been sucked by the earth, the surface, after a little while, becomes dry.
He said that the radiation coming from the sun would then heat up the earth's surface again, causing heat everywhere and the weather would become hot.
By Chidinma Agu