In a recent public statement, Vice President Yemi Osinbajo emphasised the determination of the current administration to adopt a Zero-Based Budgeting (ZBB) approach for the 2016 fiscal year, at the same time linking clearly defined policy priorities to the budget.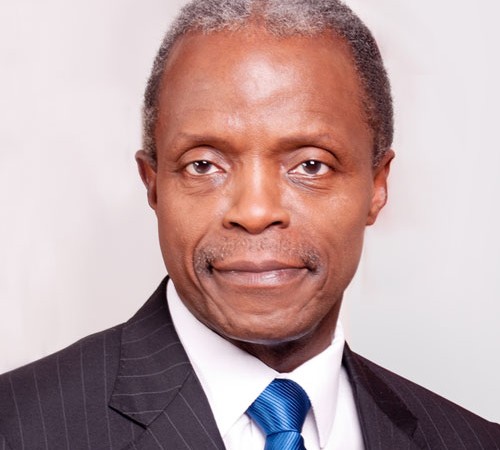 Following the decision of the Federal Government to adopt ZBB, ActionAid Nigeria facilitated a series of consultations and discussions among civil society organisations (CSOs) involved in budget advocacy. The consultations led to the hosting of two-day training on ZBB for CSOs, organised by ActionAid Nigeria with support from Oxfam in Nigeria and the Federal Public Administration Reform Programme Nigeria (FEPAR).
The participating CSOs, collectively referred to as The Budget Network, commend the principles behind the decision, namely the need to ensure efficiency, transparency and value for money in public spending, a position civil society has advocated over the years. The Budget Network expressed concerns over the non-inclusion of CSOs in the conceptualisation and implementation of the ZBB.
The Network expressed worry about the audit process, non-publication and implementation of audit reports and urged government to strengthen the office of the Auditor General by ensuring that all audit reports are treated with the urgency and importance they deserve.
The Network further called on the Public Accounts Committees of the Senate and the House of Representatives to become more assertive in holding all government ministries, departments and agencies (MDAs) to account at all times.
The Network additionally called for a revisit of the National Budget Bill and urged the Federal Government to constitute the Procurement Council with the inclusion of representatives from civil society and media, in line with the Public Procurement Act 2007.
The Network also called on the government to make the budget process more participatory and inclusive, and to regularly communicate its policies and programmes to the citizenry.
The Network further called on government to take steps to align the ZBB implementation with existing legal frameworks and demanded adequate monitoring and evaluation of the process in order to address any unintended consequences.
In order to expand the revenue base of government, the Network suggested that government takes urgent steps to diversify sources of income. One of the major ways is recovery of stolen assets and the reform of the tax system to guard against illicit financial flows, tax holidays and waivers enjoyed by multinational corporations and influential businesses.
The Budget Network comprises the following CSOs: 1. Civil Research Development and Documentation Centre (CIRDDOC) Enugu 2. Know Your Budget (KYB) Kaduna 3. Christian Aid 4. Justice Development and Peace Commission (JDPC) Ijebu-Ode 5. Women Associates Research and Documentation Centre (WARD-C) 6. Niger Delta Budget Monitoring Groups (NDEBUMOG) 7. Centre for Leadership, Strategy and Development (CENTRE LSD) 8. Federal Public Administration Reform Programme (FEPAR) 9. African Centre for Environment and Economic Justice (ANEEJ), Benin City 10. Development Action Group, Port Harcourt 11. Civil Society Action Coalition on Education for All (CSACEFA) 12. International Centre for Development Initiative, Lagos. 13. BUDGiT 14. Public and Private Development Centre (PPDC) 15. Centre for Social Justice (CSJ) 16. National Association of Nigerian Traders (NANTS) 17. Policy Associates 18. Oxfam in Nigeria 19. ActionAid Nigeria